Waterless Wash
Regular price

Starting at

$19.95

Starting at

$19.95

Regular price

Starting at

$19.95

Unit price

per
Nexgen Waterless Wash is a revolutionary way to clean your car. You can now wash your vehicle ANYWHERE, no water required!
Equipped with the industry's most advanced nanoparticles, emulsifiers, and lubricants, our waterless car wash spray will get your car sparkling clean with just a spray, a wipe and a rub-down. It removes light to medium dust, fingerprints and other debris, and it's SAFE for all exterior car surfaces.
This UNIQUE waterless car wash product works with emulsifiers that gently lift dirt off the paint so it can be wiped off safely and scratch-free. It also adds a nice glossy finish to your vehicle's paint job.
Nexgen Waterless Wash is PERFECT for quick clean-ups when you're in a hurry and can replace a light weekly car wash. It can also be used as a refresh between washes. 
Worry about not having enough time or space to wash your car? Not with this AMAZING waterless wash spray!
Instructions

Shake well before use. ​

Spray Nexgen Waterless Wash on the area of interest. Allow it to sit and dissolve the contaminants for a few seconds. ​

Gently wipe it away with a clean microfiber towel, then wipe it again with the other side or a new towel until the surface is clean and dry.​

For extra dirty areas, simply spray more product on, and allow it to sit for about a minute. ​
Shipping & Delivery

Free standard shipping on any order above $75.

With a Nexgen VIP Membership, you will receive FREE shipping with every order.

Otherwise, shipping cost will be determined by the quantity of product in your order, and packages are primarily carried by DHL. Your shipping and satisfaction are guaranteed, and we have a simple money-back promise if, for any reason, you're not totally happy with your Nexgen products.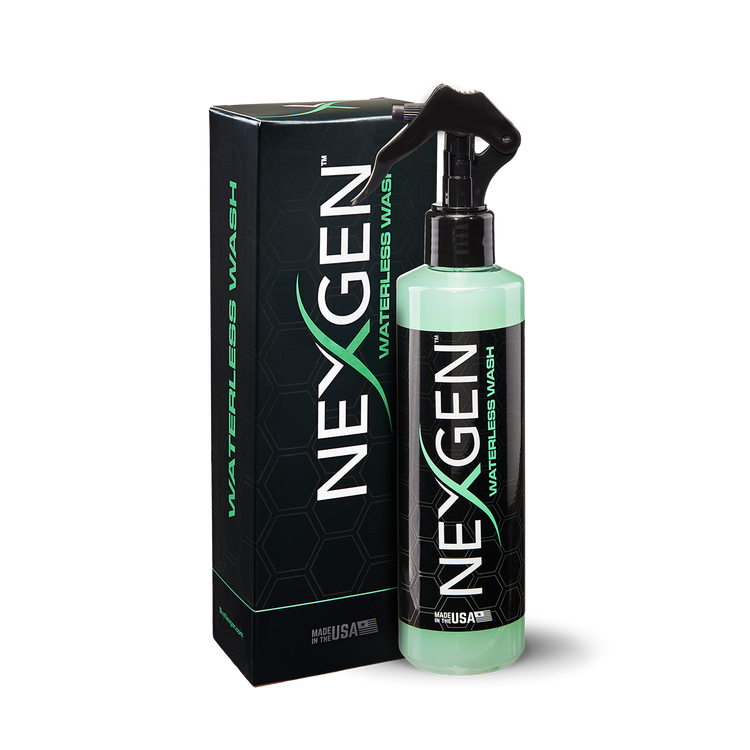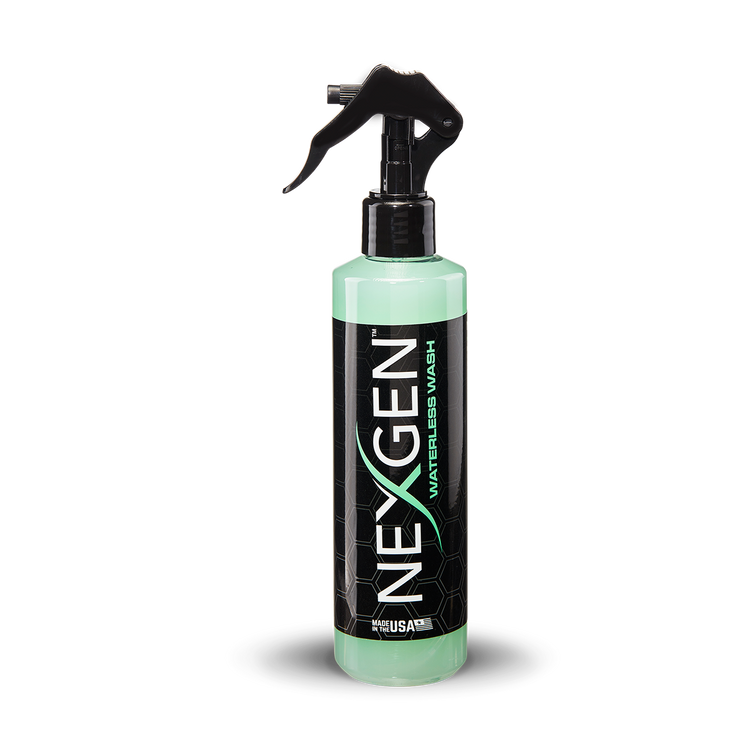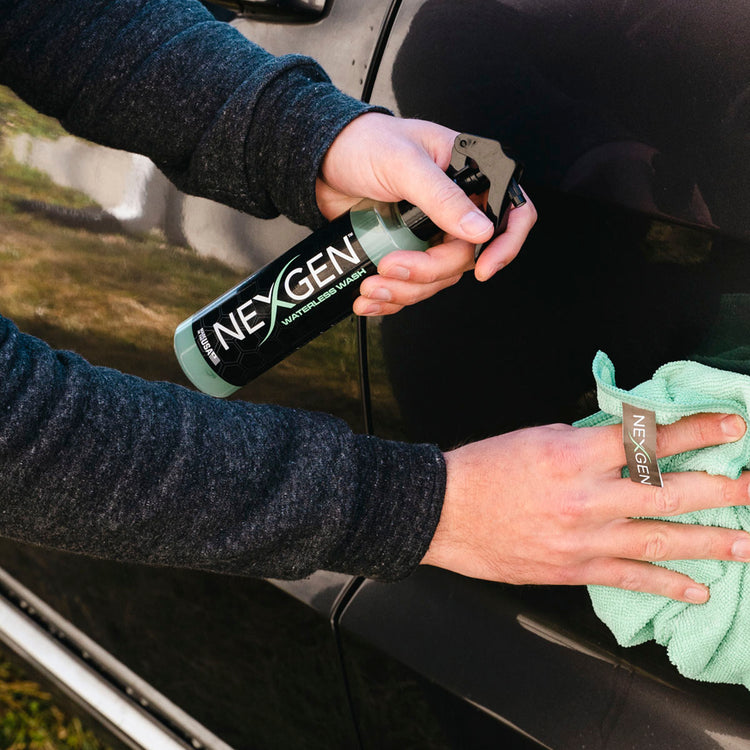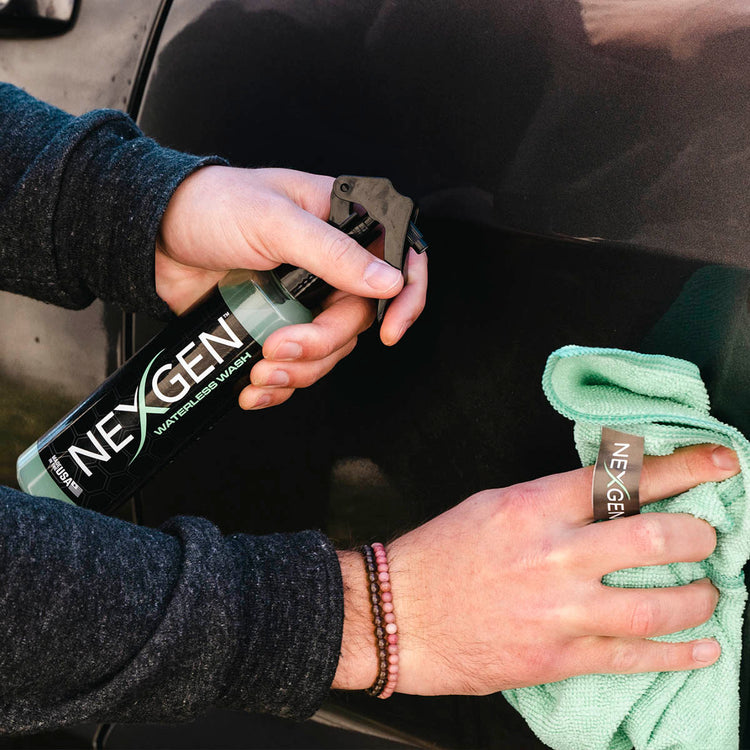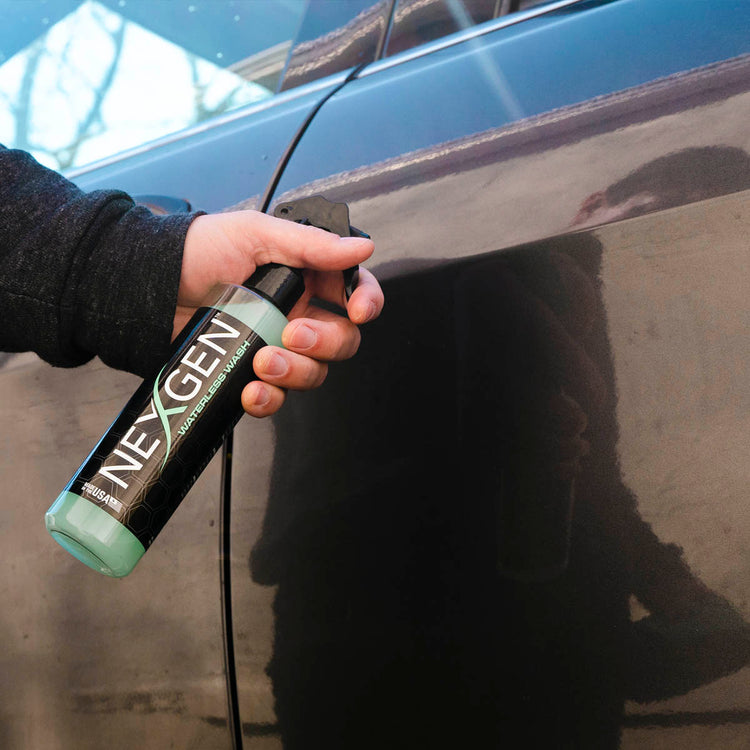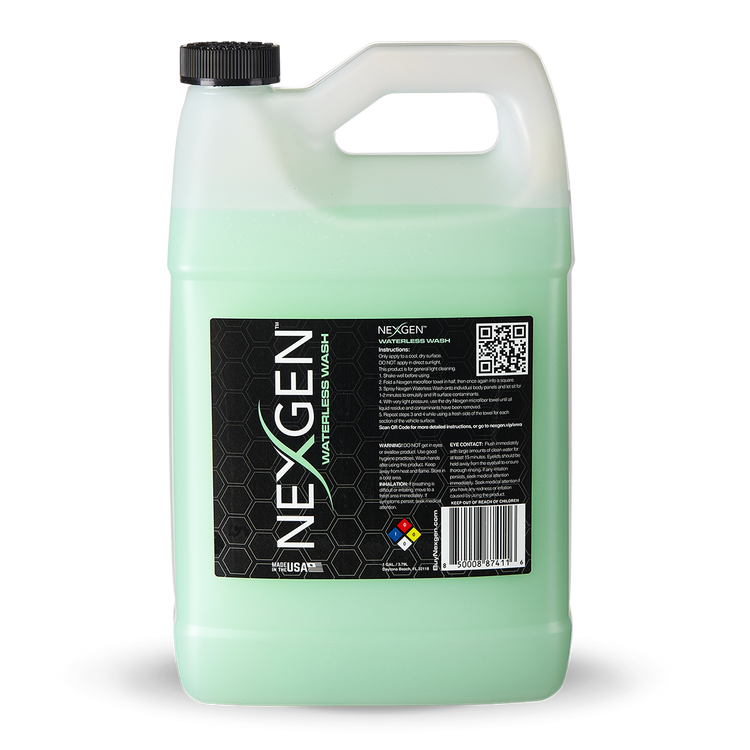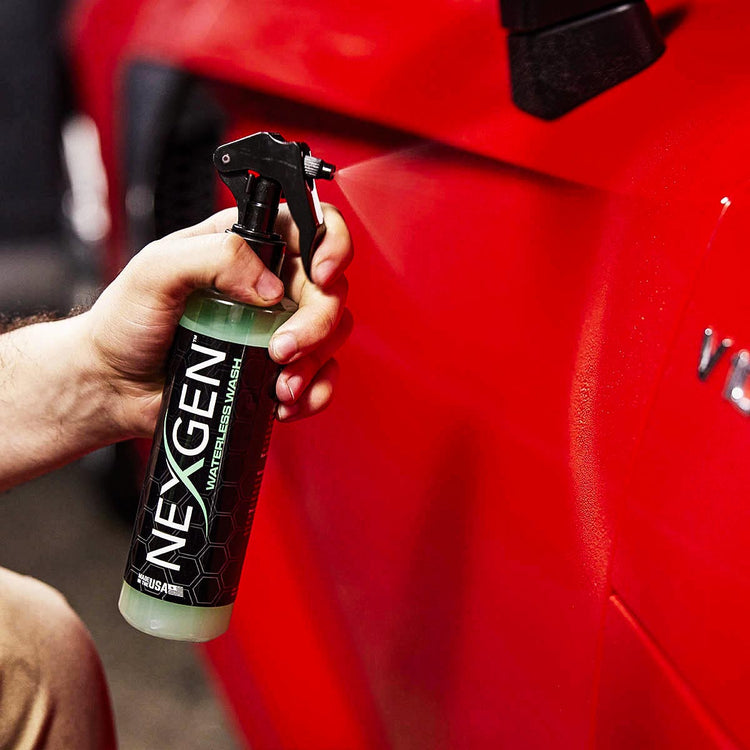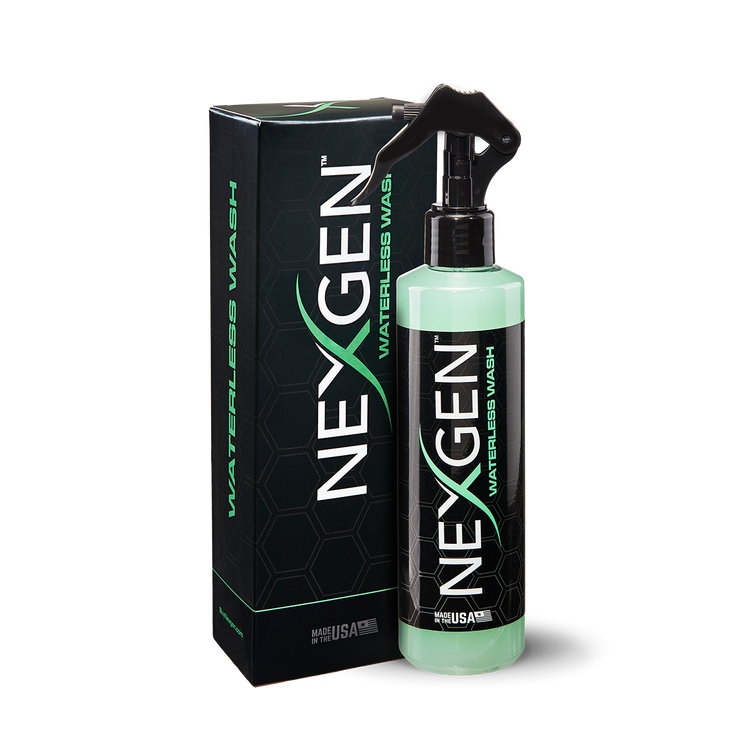 Regular price

Starting at

$19.95

Starting at

$19.95

Regular price

Starting at

$19.95

Unit price

per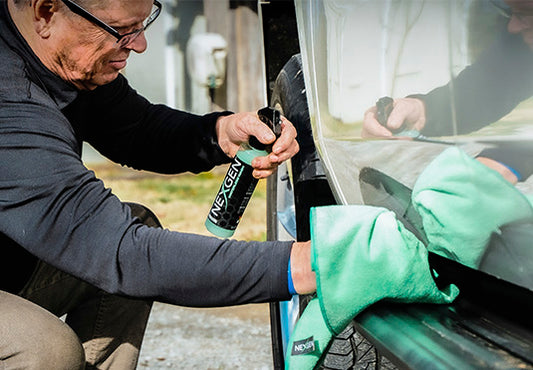 A LITTLE GOES A LONG WAY
Effective Cleaning
We don't water down our products, so expect great results with Waterless Wash. There's some serious cleaning power in this bottle.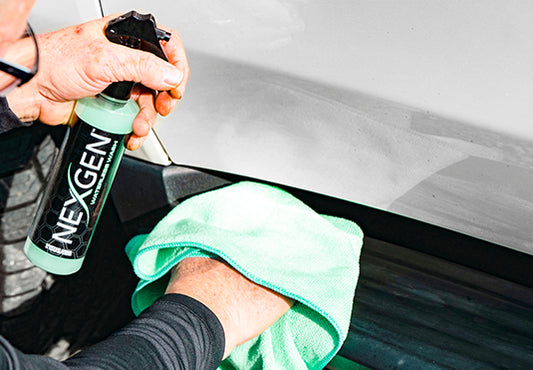 HASSLE-FREE CLEANING
Instant Results
Very satisfying cleaning experience. Watch as Waterless Wash dissolves dirt and dust and makes it roll right off your vehicle.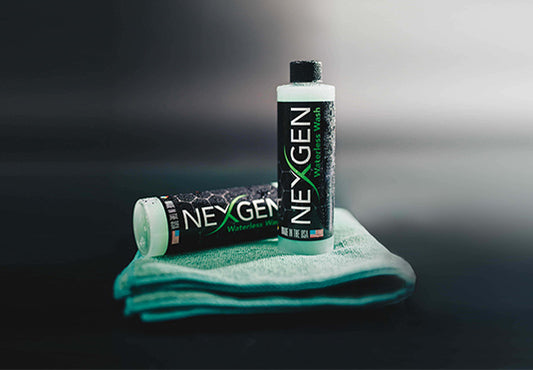 EASY AND QUICK TO USE
Painless Application
All you need for a truly waterless wash is this product, a microfiber towel or two, and a little elbow grease.
MADE FROM THE BEST, USED BY THE BEST
Fastest application time of any product on the market
Aggressive chemical composition that is tough on water spots

Completely erases signs of otherwise permanent water spot damage

Used and loved by detailers across the country

VOC compliant and safe for the environment