Ceramic Clay Bar Detail Kit
Regular price

Starting at

$53.95

Starting at

$53.95

Regular price

$92.70

Starting at

$53.95

Unit price

per
Whether you're the proud owner of a brand new car or a seasoned veteran, our Ceramic Clay Bar Detail Kit is ALL YOU NEED to remove embedded contaminants and keep your vehicle looking its best! 
With two (2) clay bars, two (2) microfiber towels, and our BEST SELLING ceramic spray and quick detail spray, you'll be able to remove any stubborn contaminants from your paint WITH EASE.
Simply spray the quick detailer onto the surface of your car to help loosen the dirt, then rub the clay bar over it for a deep clean. Use the included microfiber towels to wipe away any residue and finish with a layer of ceramic coating for MAXIMUM protection and EXTRA shine. 
All the products found in our Ceramic Clay Bar Kit are non-abrasive and work on paint, glass, wheels and more. Use this kit regularly, for a cleaner and shinier finish!
Instructions

1. Open and inspect the clay bar to ensure there are no visible contaminants.

2. Lubricate a small section using the quick detail spray of the vehicle surface (approximately 2ft by 2ft) as well as the clay bar itself with a mist of Quick Detail Spray.

3. With mild pressure, glide the clay bar in slow yet deliberate "back-and-forth" motions across the vehicle surface, following the body lines of the vehicle (DO NOT move perpendicularly or in circles, as this could cause damage if large contaminants are picked up!).

4. When you no longer feel tension on the body of the vehicle with the clay bar, that section is complete. Once each section is completed, wipe clean with a microfiber towel.

5. Roll, knead, and reshape the clay bar every time it is used on a fresh area.

6. Continue onto each new section, until you have gone over all exterior surfaces.

Now you are ready to use the Nexgen Ceramic Spray.

1) Ensure surface is clean and dry before application.

2) Lightly mist the Ceramic Spray onto individual body panels of the vehicle and use a clean microfiber towel to rub the spray in.

3) Use a clean dry microfiber towel and lightly buff out to a high gloss.

4) If haziness is still present repeat steps 3 and 4.

Note: Multiple Dry microfiber towels will be required for this process.
Shipping & Delivery

Free standard shipping on any order above $75.

With a Nexgen VIP Membership, you will receive FREE shipping with every order.

Otherwise, shipping cost will be determined by the quantity of product in your order, and packages are primarily carried by DHL. Your shipping and satisfaction are guaranteed, and we have a simple money-back promise if, for any reason, you're not totally happy with your Nexgen products.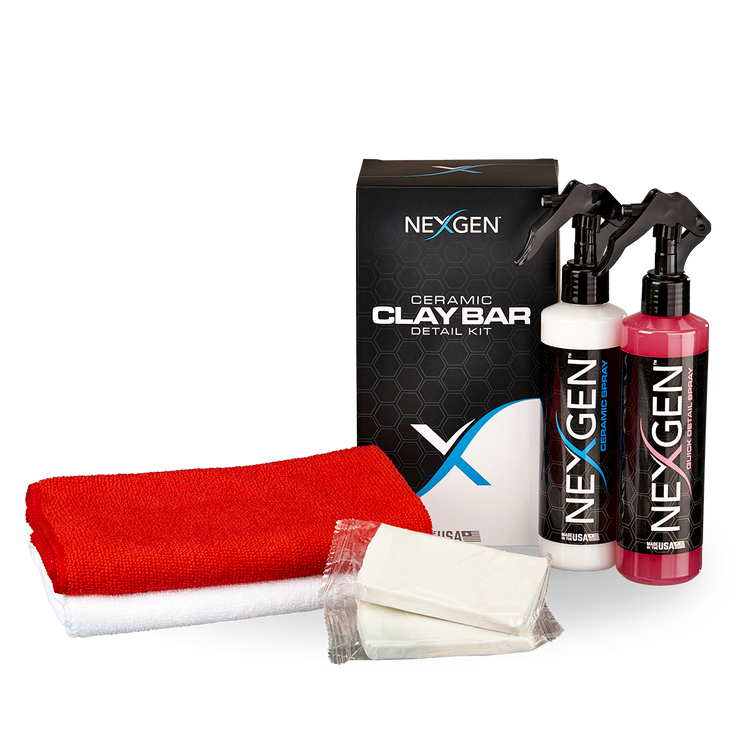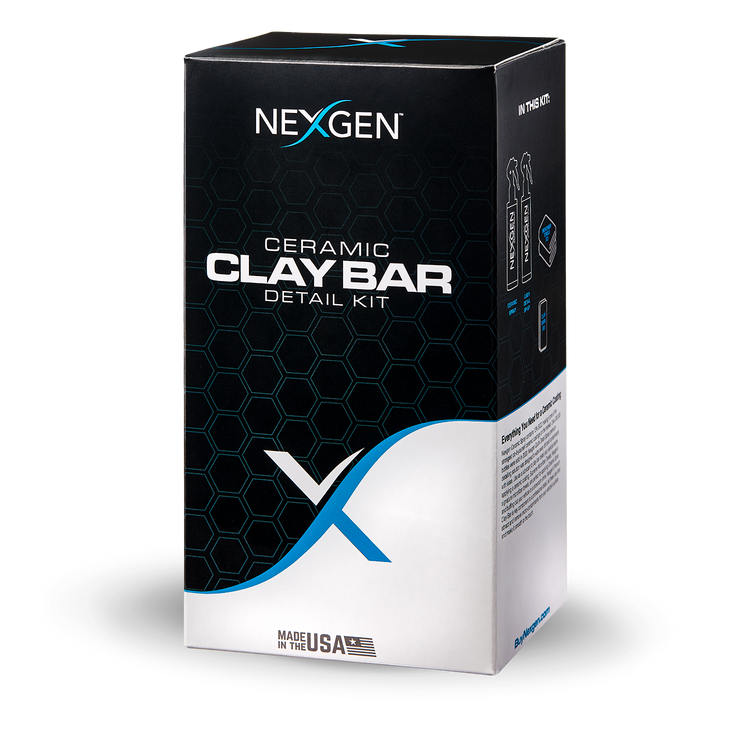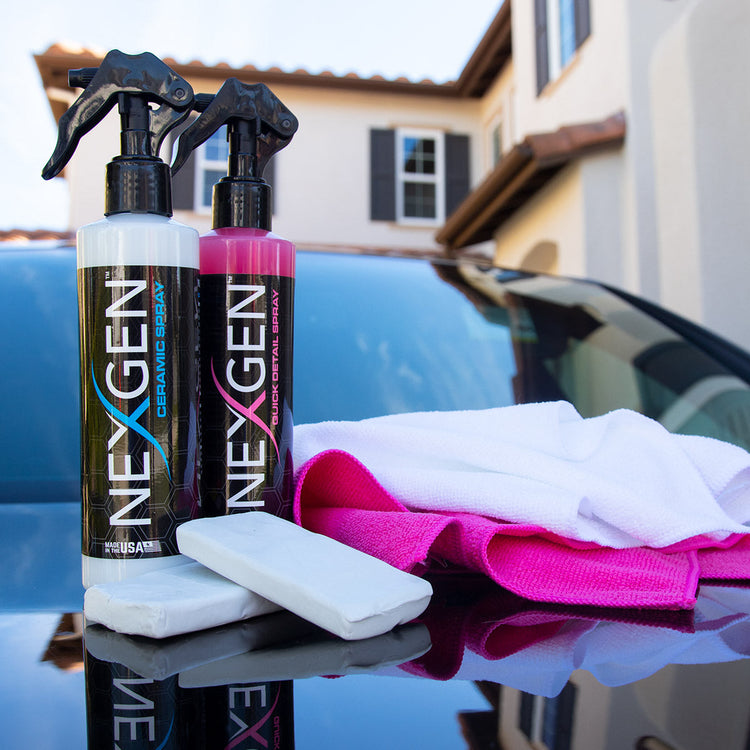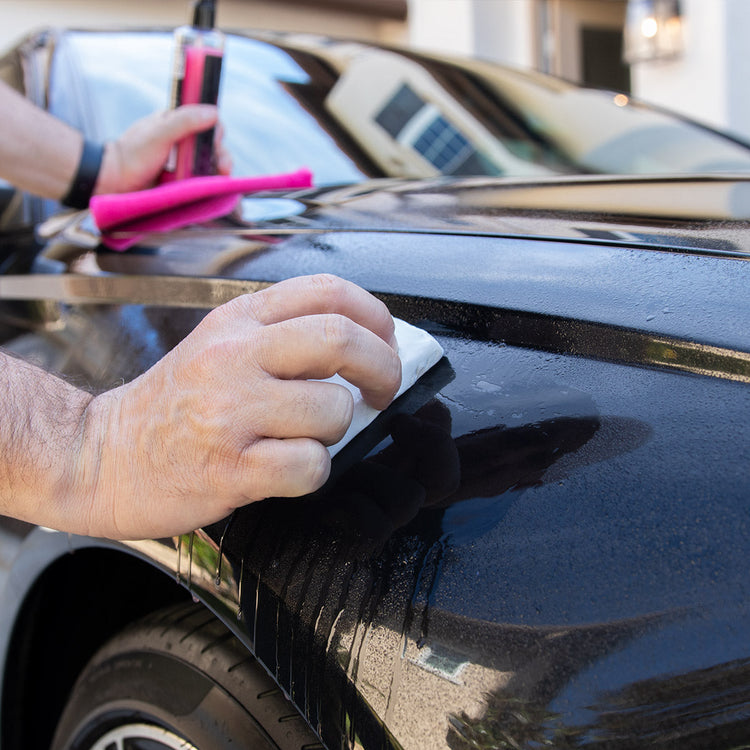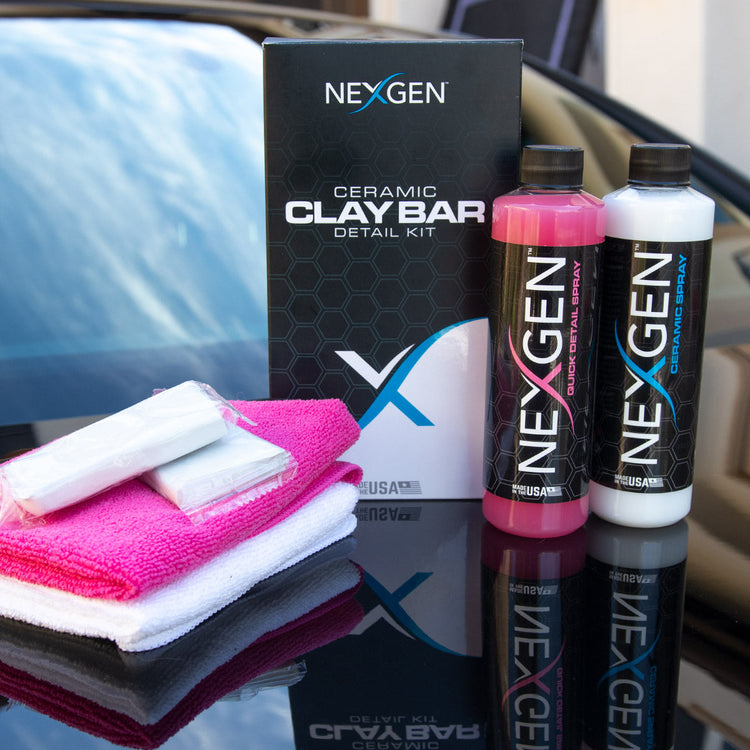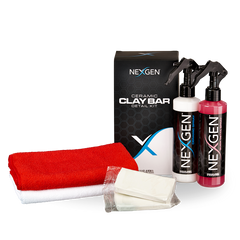 Regular price

Starting at

$53.95

Starting at

$53.95

Regular price

$92.70

Starting at

$53.95

Unit price

per