Wheel And Engine Cleaner
Regular price

Starting at

$19.95

Starting at

$19.95

Regular price

Starting at

$19.95

Unit price

per
Nexgen Wheel And Engine Cleaner works to dissolve tough grime, debris, and oil buildup, leaving the surface SPOTLESS. Use it confidently on engine bays, wheels, tires and rims, for a DEEP CLEANING.
Formulated with SPECIAL surfactants, wetting agents, emulsifiers, and detergents, this HEAVY-DUTY degreaser cleans without the use of harsh chemicals, outperforming most acidic style cleaners, solvent degreasers, and other water-soluble degreasers.
Oxygen-infused cleaners and slick lubricants guide filth off the wheel and into a foaming lather that will not scratch sensitive surfaces when scrubbing with a brush. Simply rinse off the overspray without any fear of etching or staining any other car parts!
To use, spray Nexgen Wheel And Engine Cleaner on the surface being cleaned, let sit for a few seconds, then agitate with a clean, microfiber towel or a brush if necessary. Yes, it's that EASY!
Instructions

For best results, make sure painted surface is cool to touch and is wet.

1. Shake well

2. Apply to inconspicuous area

3. Apply to desired area and let sit for 20-30 seconds.

4. Agitate with clean wet towel or sponge if necessary.

5. Fully flush area with clean water after application. Continue process until area is clean or desired results are achieved.

*Never apply to dry/hot painted surface and do not spray on glass
Shipping & Delivery

Free standard shipping on any order above $75.

With a Nexgen VIP Membership, you will receive FREE shipping with every order.

Otherwise, shipping cost will be determined by the quantity of product in your order, and packages are primarily carried by DHL. Your shipping and satisfaction are guaranteed, and we have a simple money-back promise if, for any reason, you're not totally happy with your Nexgen products.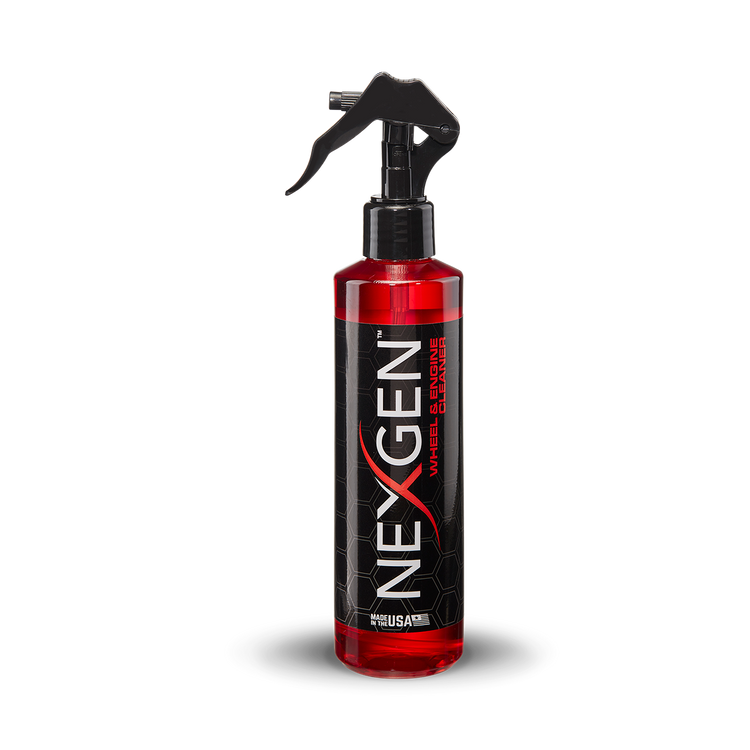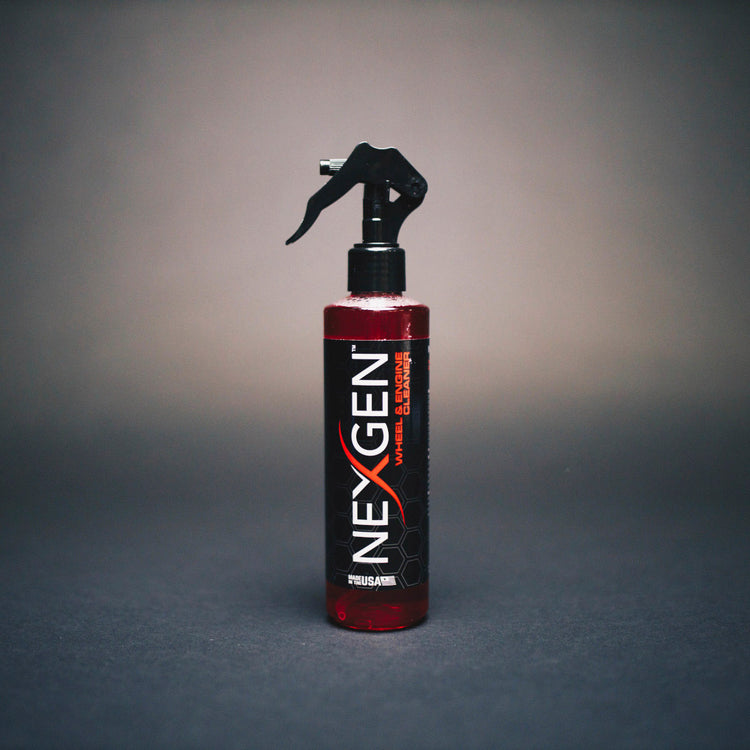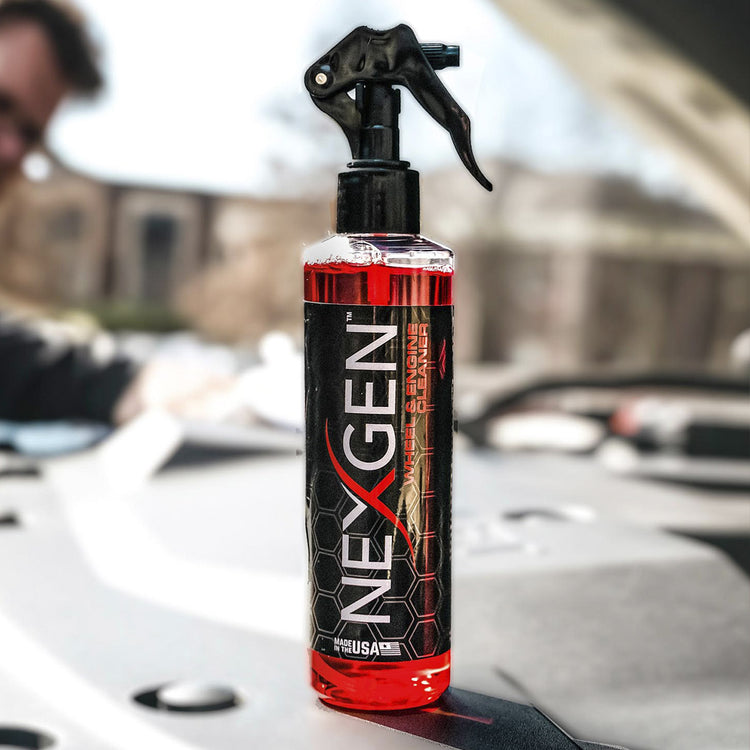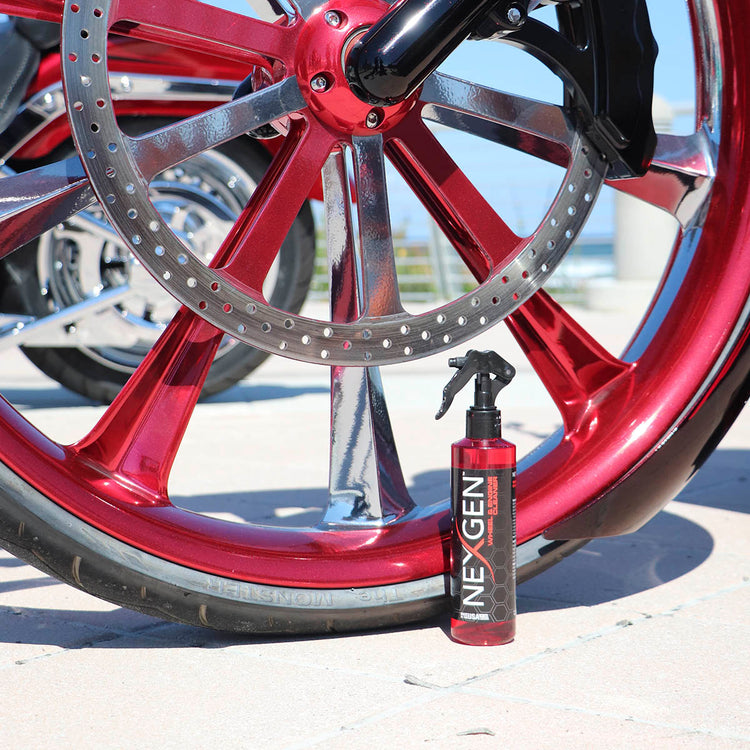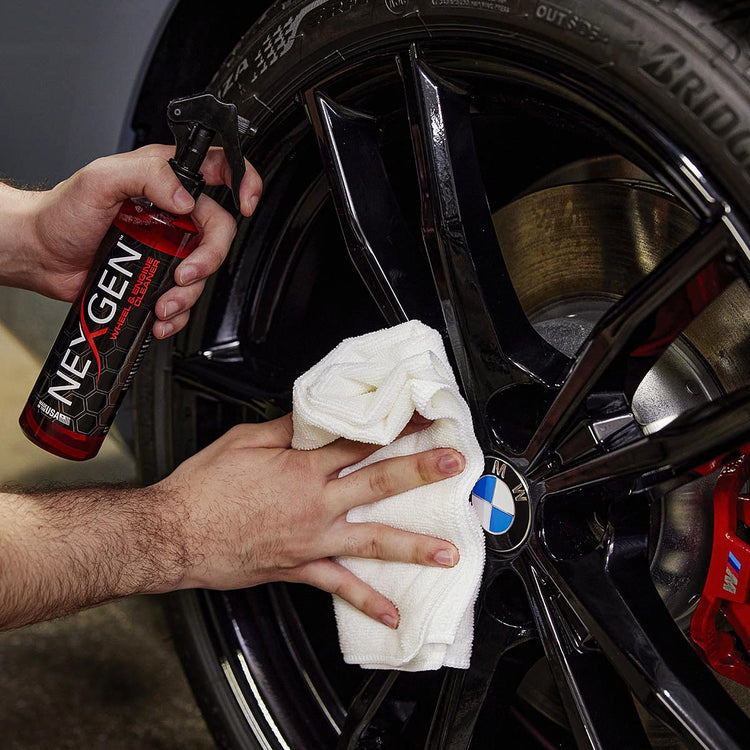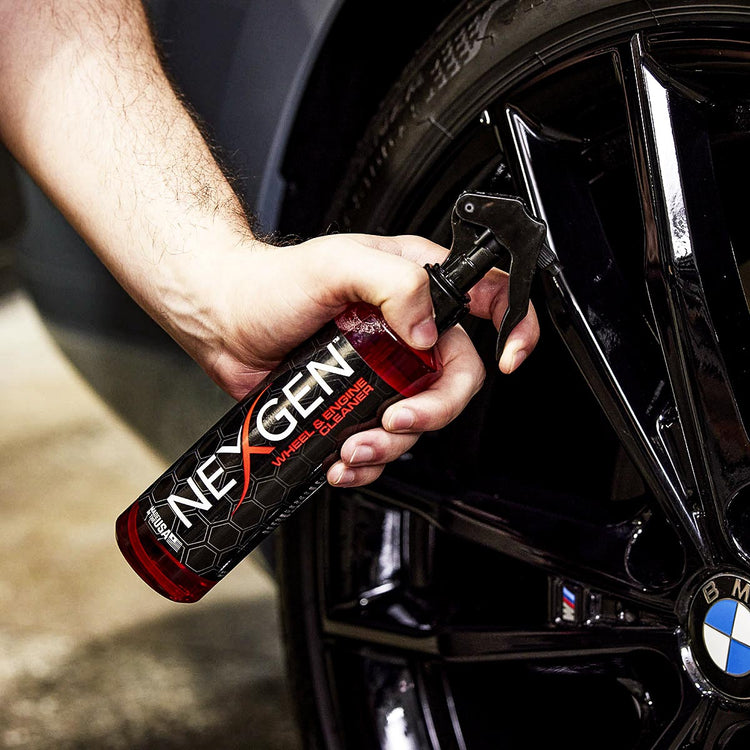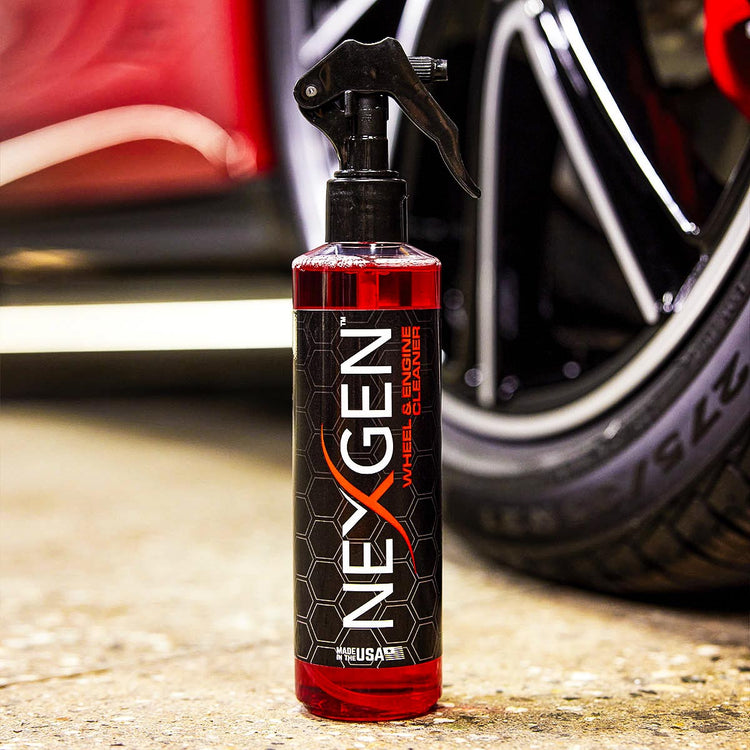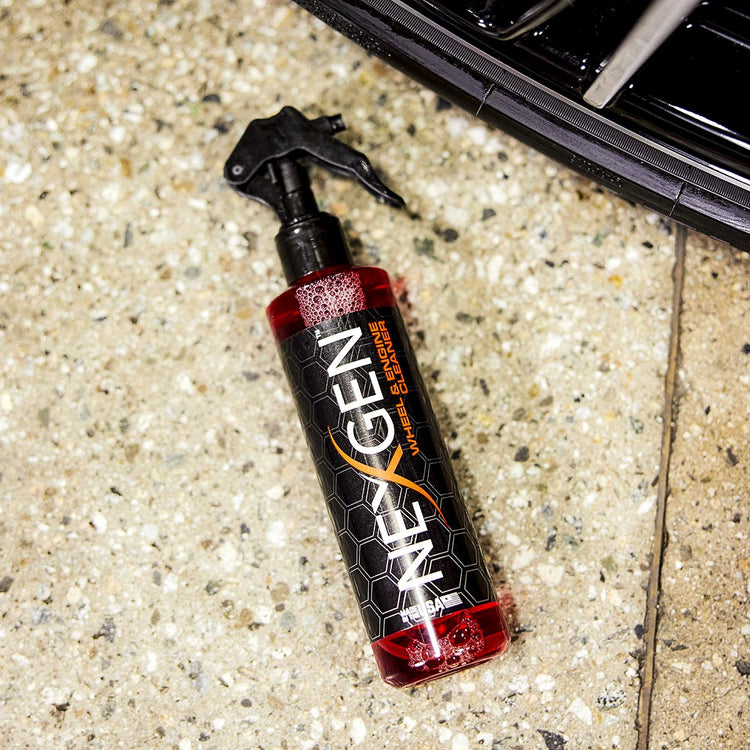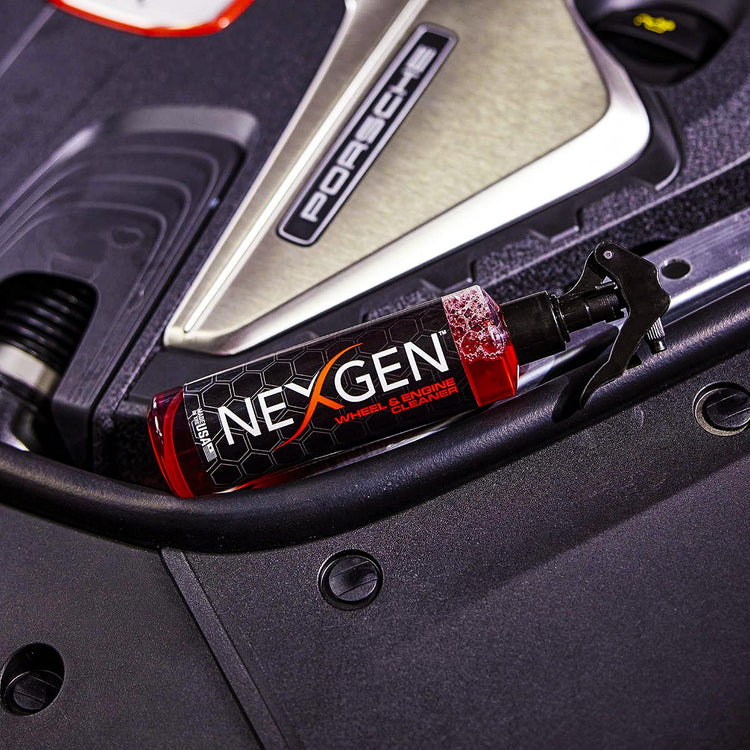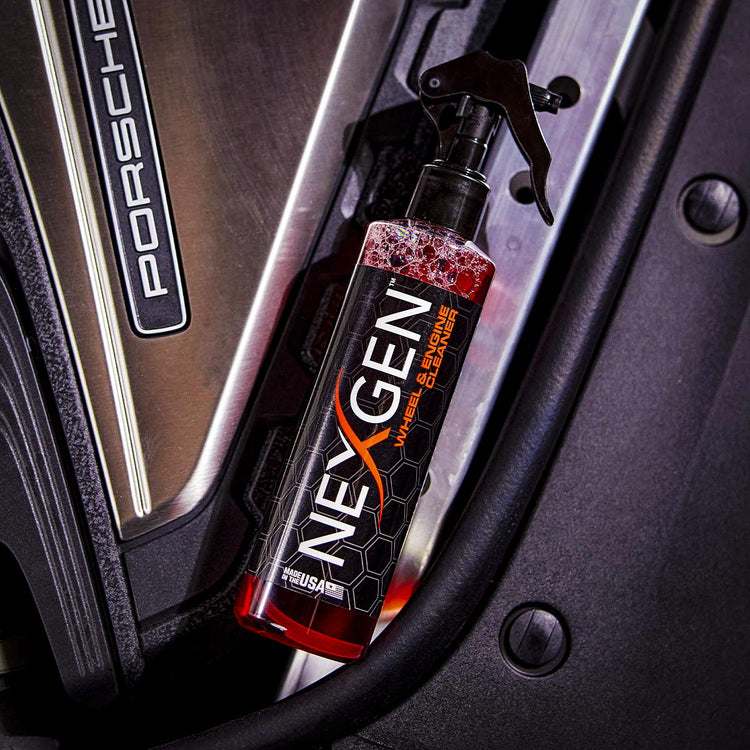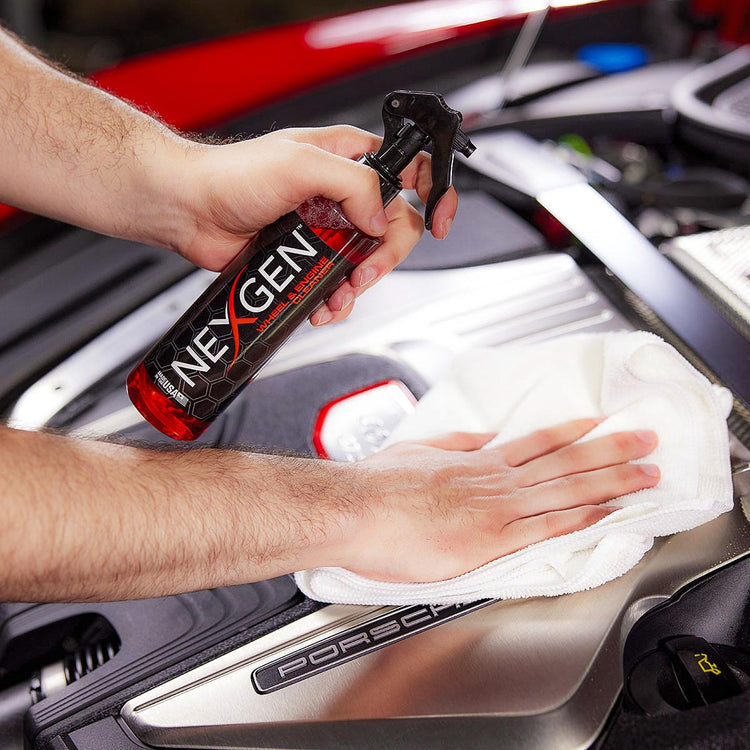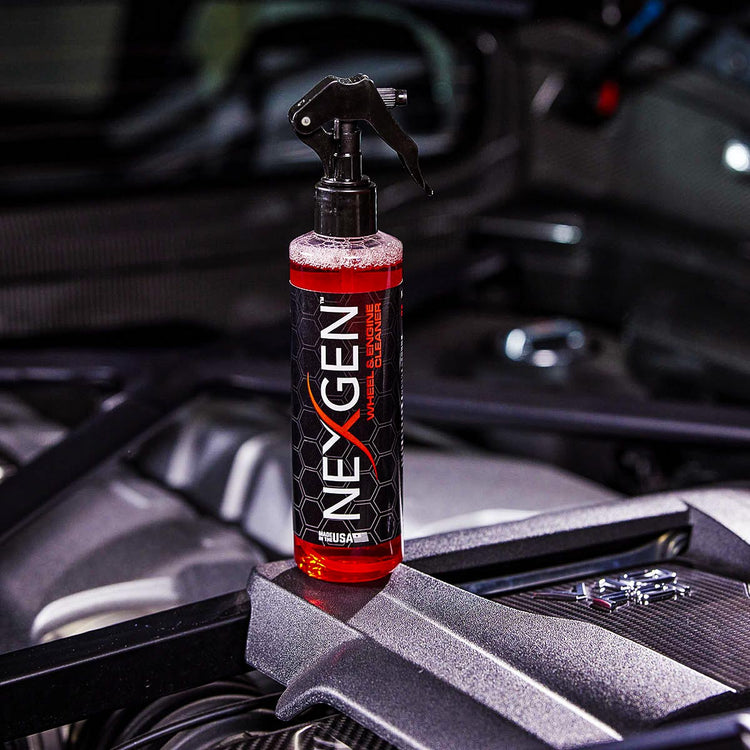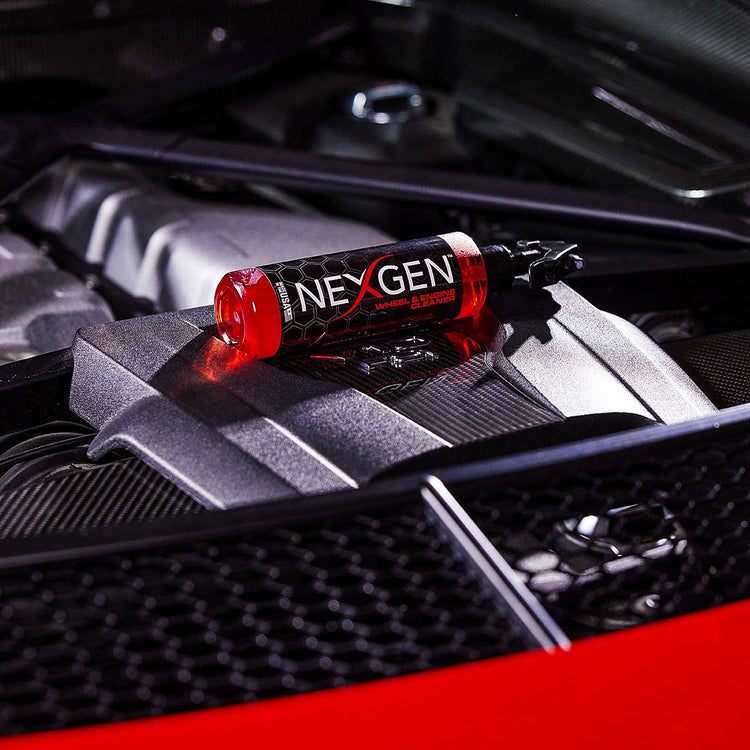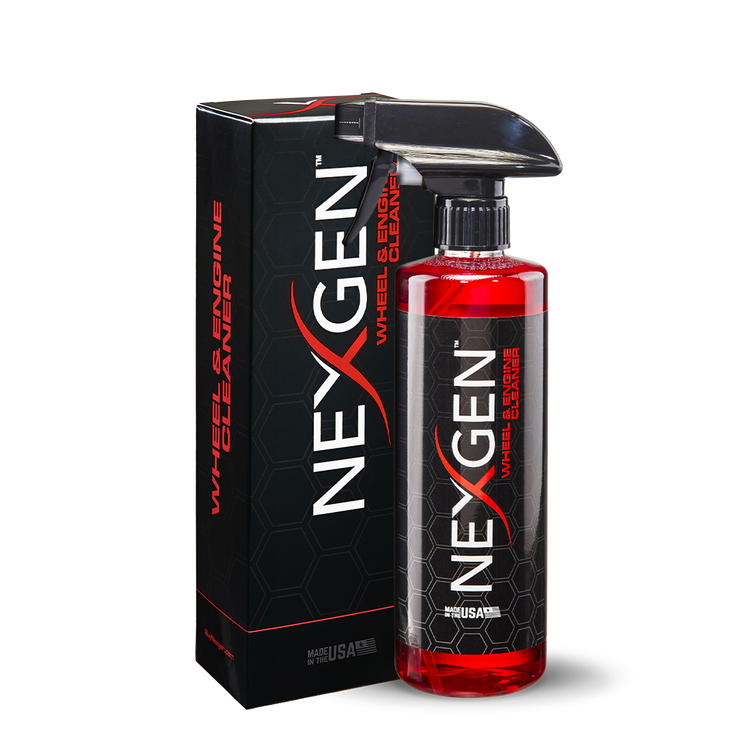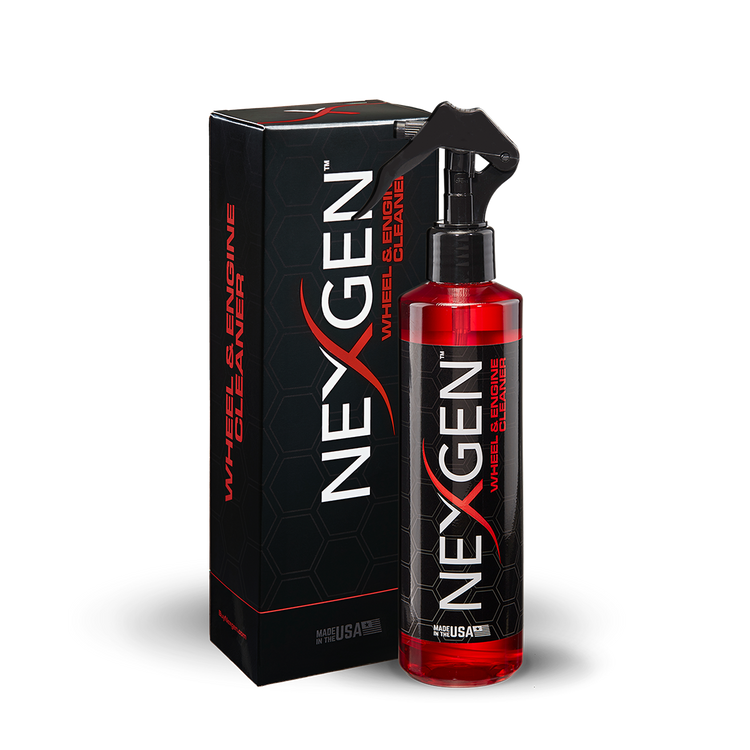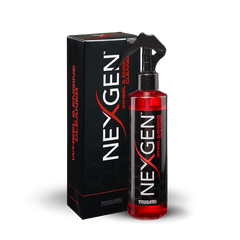 Regular price

Starting at

$19.95

Starting at

$19.95

Regular price

Starting at

$19.95

Unit price

per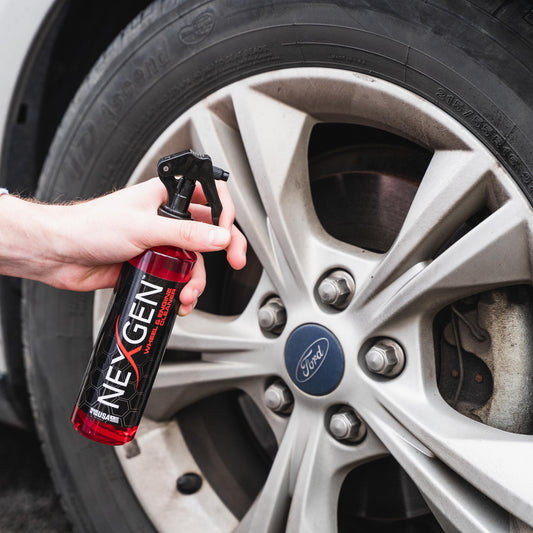 HIGH QUALITY INGREDIENTS
Effective Formula
Heavy degreaser that dissolves dirt and dust on contact, lifting it and guiding it off of the hard-to-reach cracks and crevices.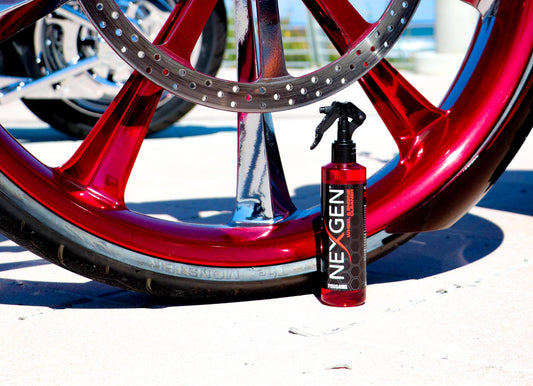 EASY AND QUICK TO USE
Painless Application
Nexgen Wheel & Engine Cleaner is a breeze to use. Spray it on, agitate with a brush or towel if necessary, then wipe or rinse it off.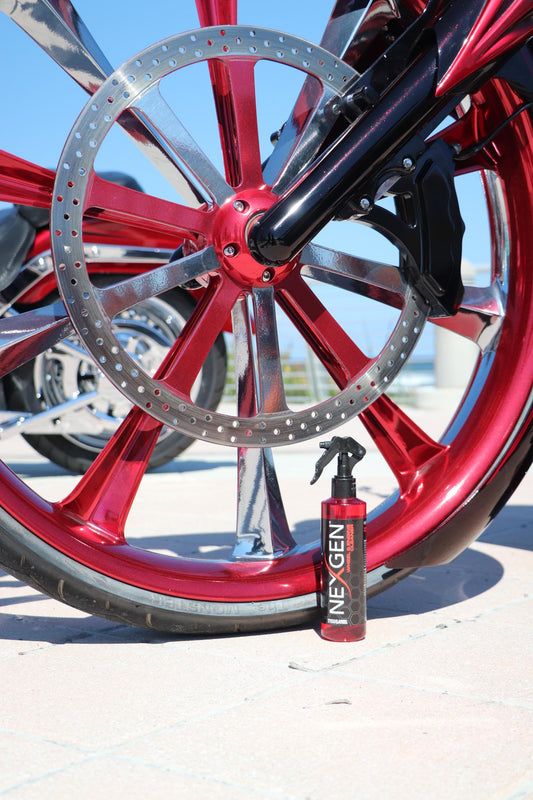 POWERFUL AND VERSATILE
Tons of Different Uses
Our Wheel & Engine Cleaner can be used with a microfiber towel, microfiber applicator, brushes, the world is your oyster.
MADE FROM THE BEST, USED BY THE BEST
Fastest application time of any product on the market
Heavy degreaser that makes wheels and engines look brand new

Powerful formula removes grime, corrosion, and more

Used and loved by detailers across the country

VOC compliant and safe for the environment