High Foam Wash
Regular price

Starting at

$25.00

Starting at

$25.00

Regular price

Starting at

$25.00

Unit price

per
Are you looking for a better car cleaning experience? Try Nexgen High Foam Wash, a SPECIALTY soap engineered specifically for coated, waxed, or sealed finishes. 
This HIGH-QUALITY product formulated with top-grade emulsifiers and surfactants lifts and guides dirt off of paintwork so you can benefit from the full care your vehicle deserves. 
Our soap helps loosen dirt and grime on clean vehicles, while also lubricating the surface of dirtier cars for when a wash mitt is needed to prevent swirl marks. Nexgen High Foam Wash is SAFE to use on all exterior surfaces of the car, so no need to worry about having to order separate products for different materials.
Our specially formulated ingredients that amplify foaming power, and work together to create a satisfying and FUN experience. Whether you use a low-pressure foam washer, a high-pressure foam washer, or even the 2-bucket washing method, our car wash sop will produce the same AMAZING result.
Instructions

For best results, pre-rinse vehicle before application.

1. Apply soap liberally using a wash mitt or foam cannon.

2. Rinse with reverse osmosis water if possible for best results, otherwise normal water is fine.

Shipping & Delivery

Free standard shipping on any order above $75.

With a Nexgen VIP Membership, you will receive FREE shipping with every order.

Otherwise, shipping cost will be determined by the quantity of product in your order, and packages are primarily carried by DHL. Your shipping and satisfaction are guaranteed, and we have a simple money-back promise if, for any reason, you're not totally happy with your Nexgen products.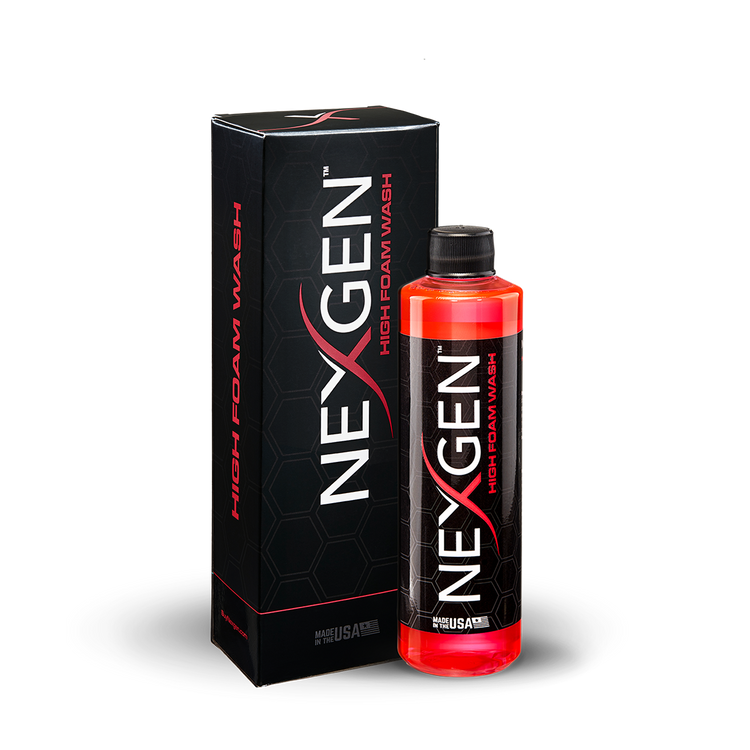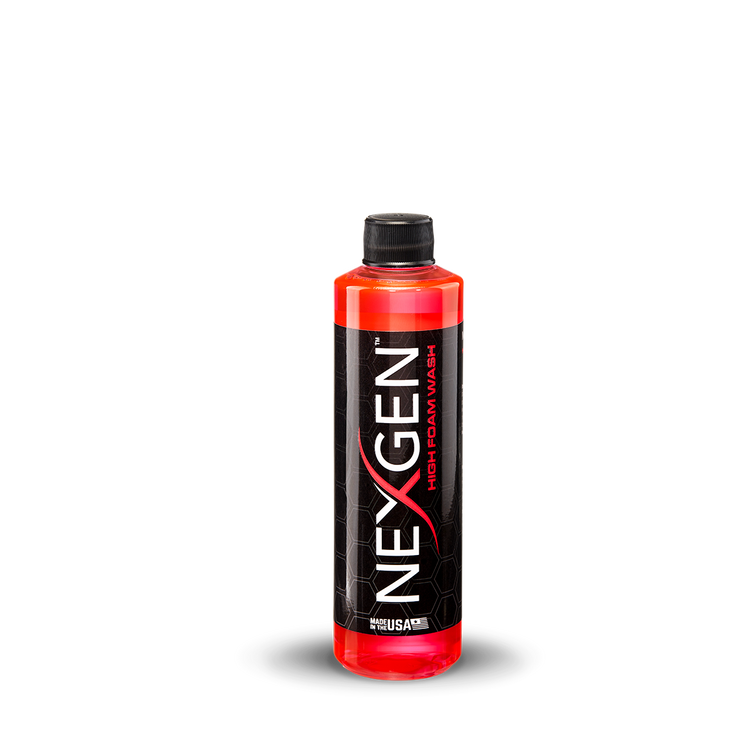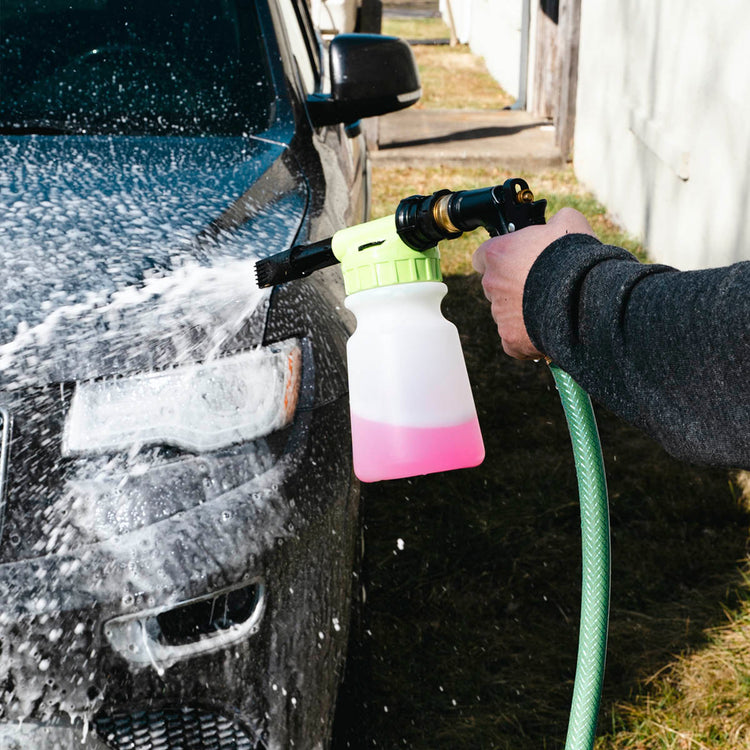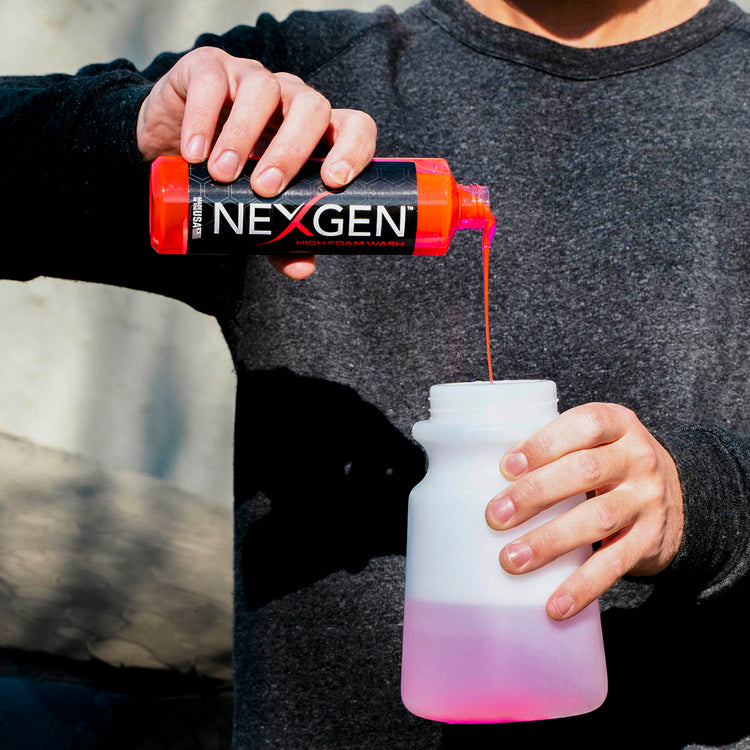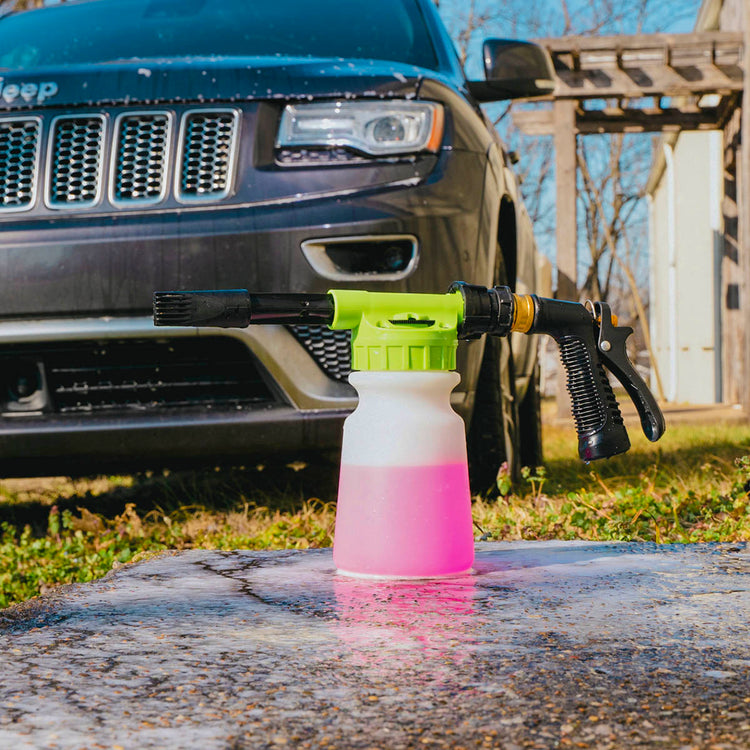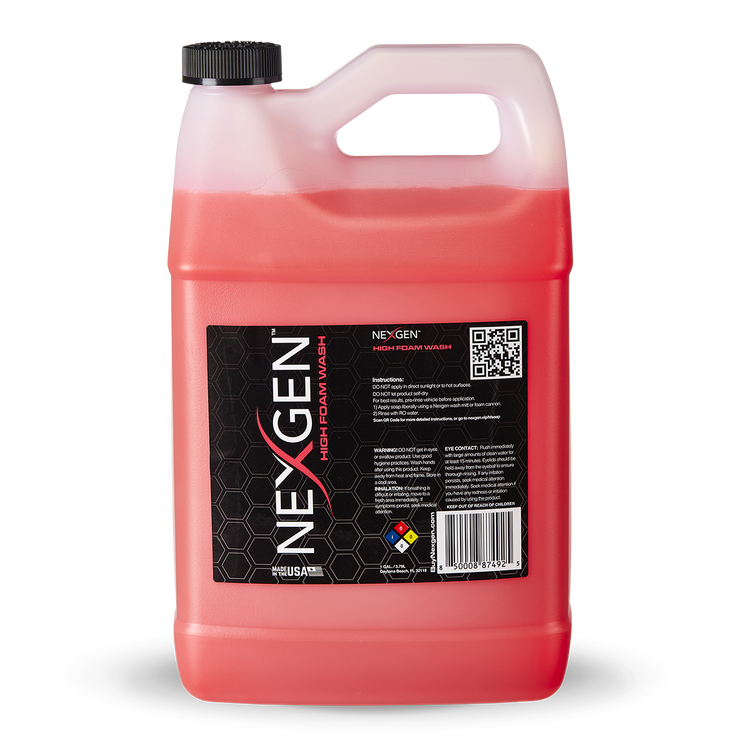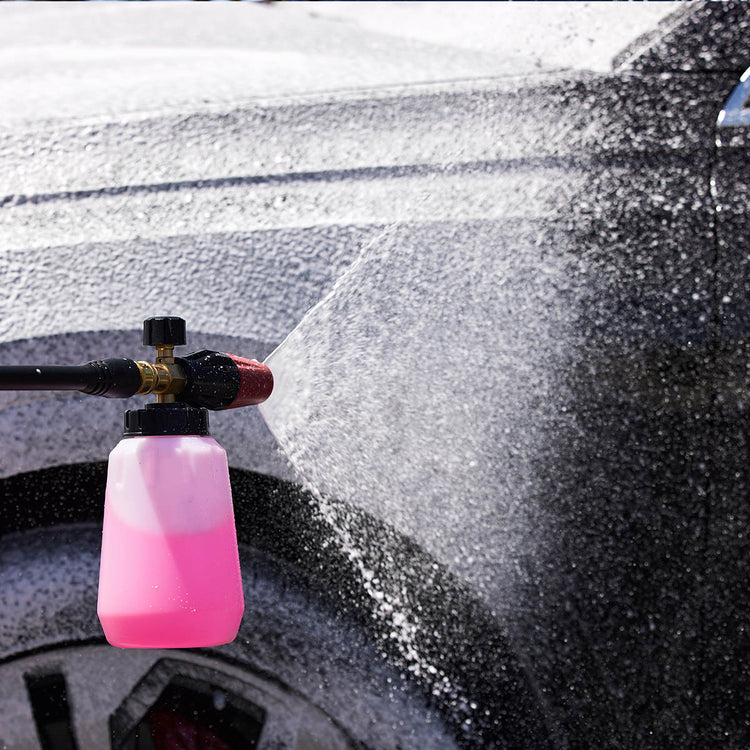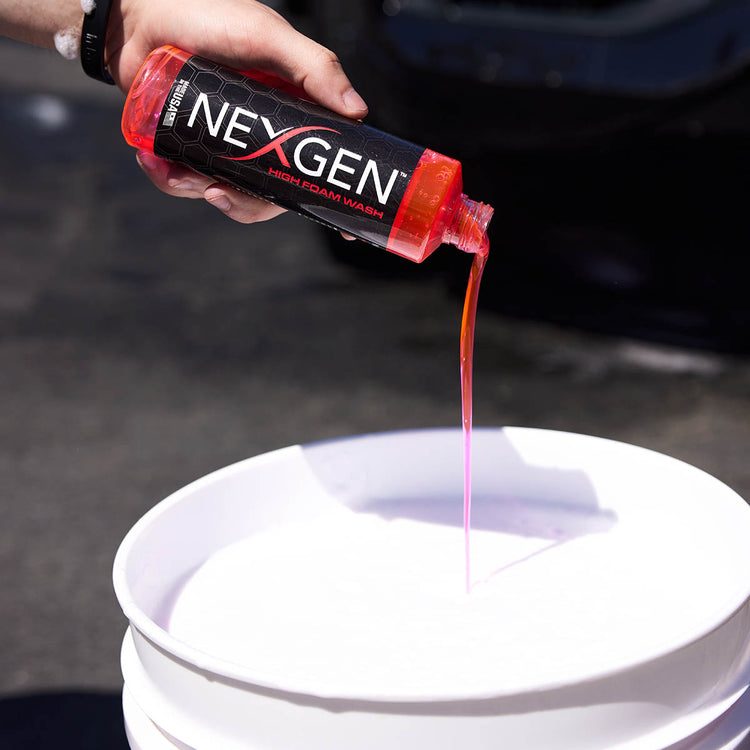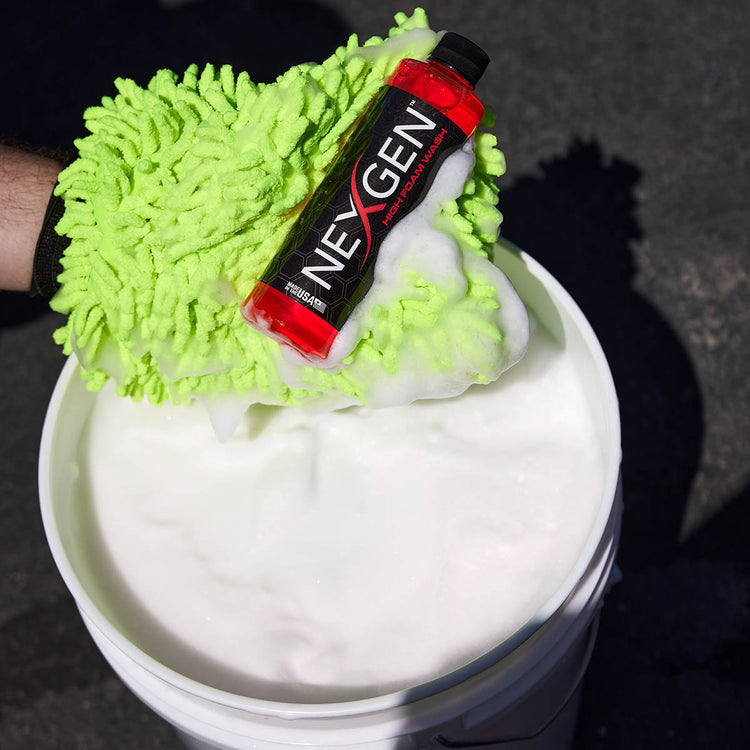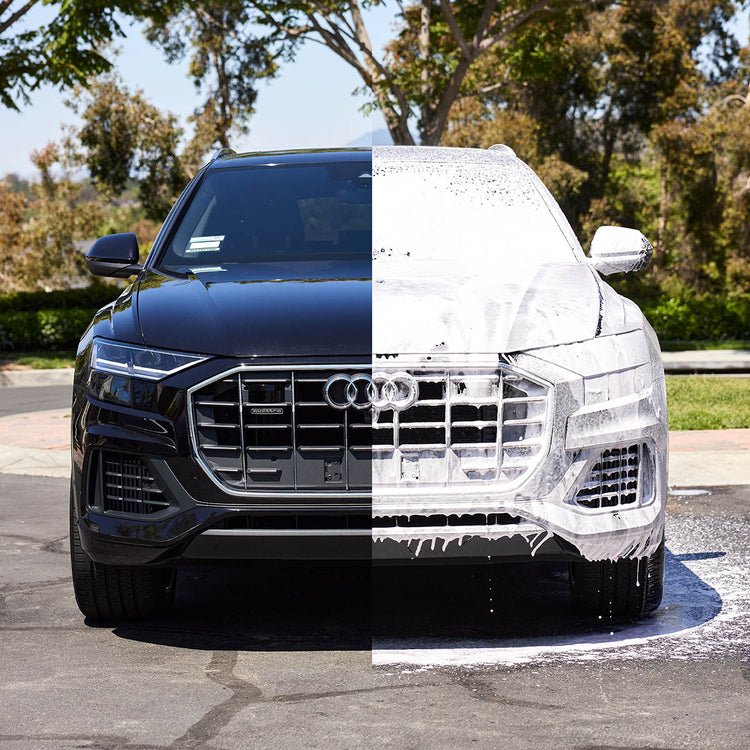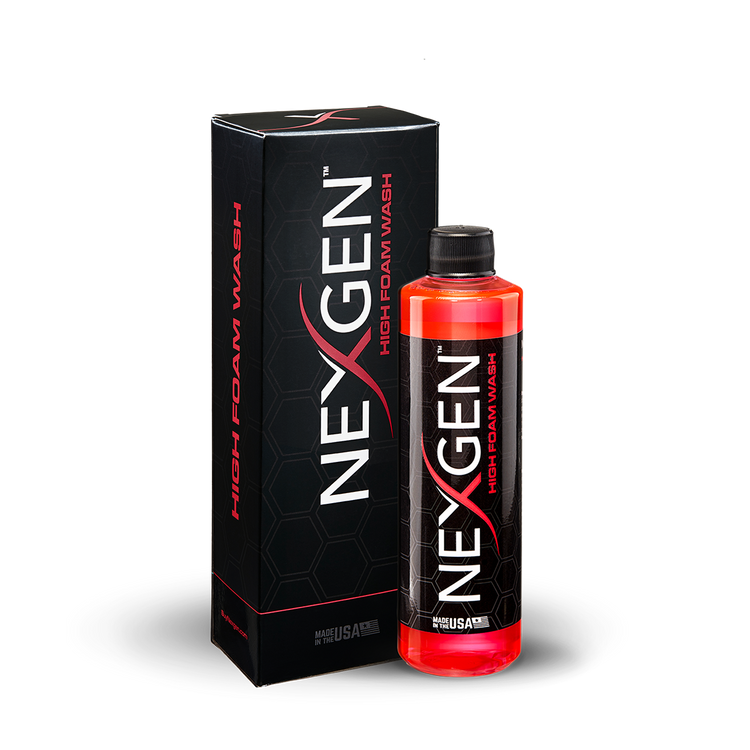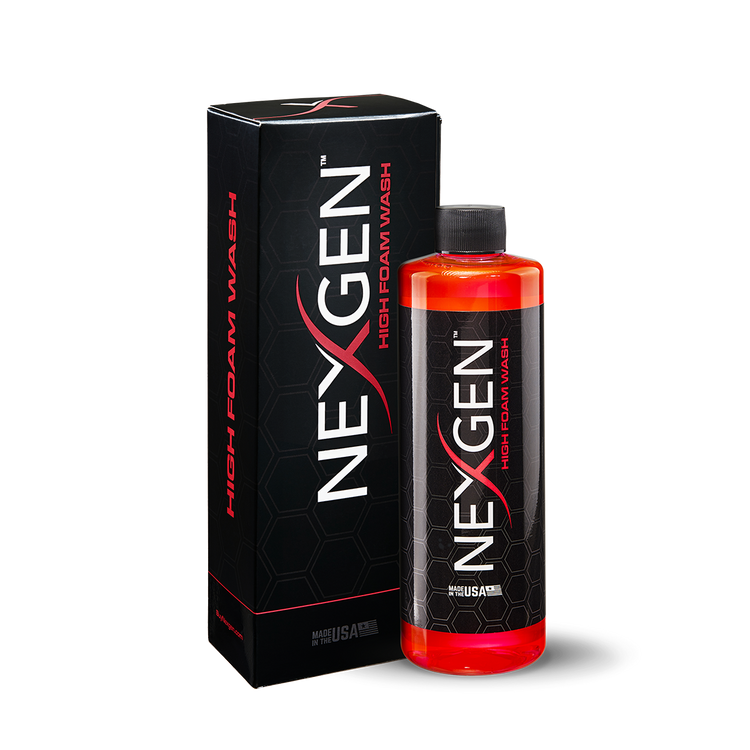 Regular price

Starting at

$25.00

Starting at

$25.00

Regular price

Starting at

$25.00

Unit price

per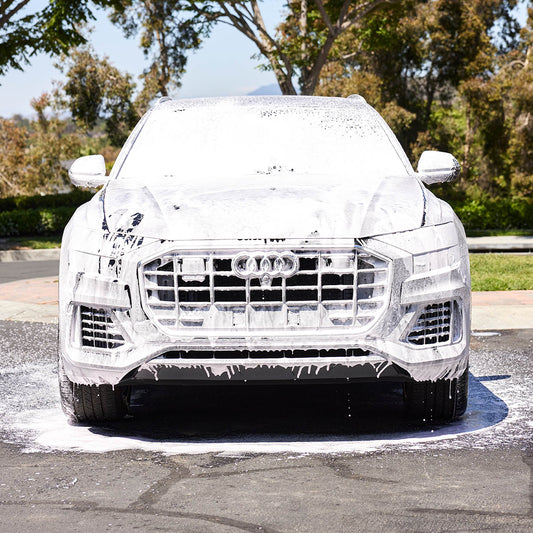 A LITTLE GOES A LONG WAY
Concentrated Formula
Only 1-2 ounces are required for a complete, residue free wash that doesn't strip away wax, ceramic, or any other topcoat.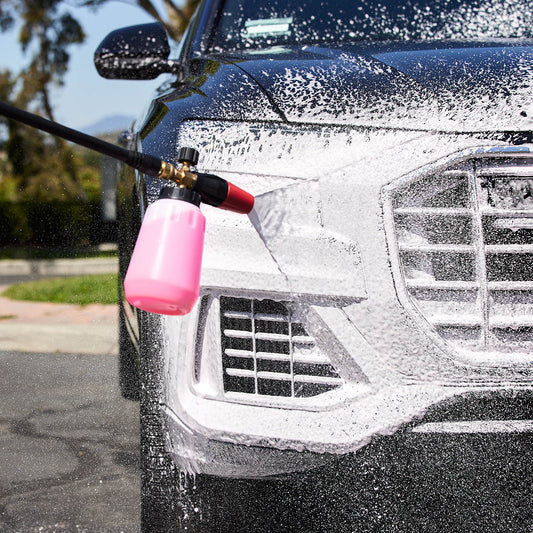 The Ultimate in Versatility
Use Any Wash Method
High Foam Wash works great with a standard 2-bucket system, low- or high-pressure foam washers, and any other wash system.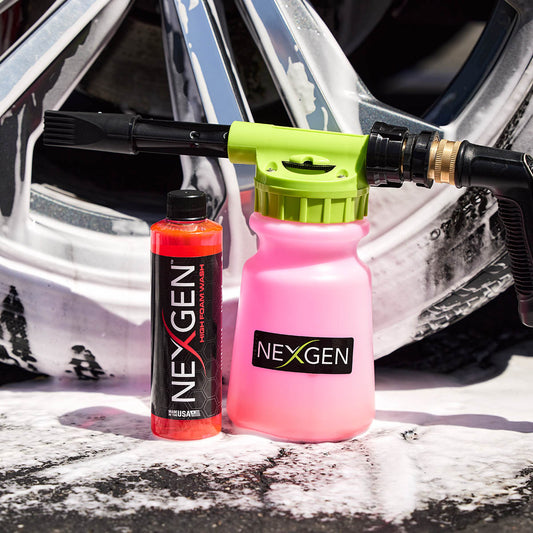 THE ULTIMATE IN VERSATILITY
Satisfying Cleaning Experience
Makes washing your car more enjoyable than ever. Watch as heaps of foamy suds lift and guide dirt and debris off your ride.
MADE FROM THE BEST, USED BY THE BEST
Fastest application time of any product on the market
A little goes a long way. Only 1-2oz. required per wash

Designed to protect and mimic a freshly sealed car

VOC compliant, pH-neutral, safe for the environment

Restores high gloss shine and protects against swirl marks