Tire Dressing
Regular price

Starting at

$28.00

Starting at

$28.00

Regular price

Starting at

$28.00

Unit price

per
If you want to keep your tires looking great, look no further than Nexgen Tire Dressing! A must-have in any car owner's arsenal, this PREMIUM product gives your tires a SHOW CAR SHINE and CLEAN LOOK, without being greasy or oily. 
Our water-based formula is designed to work on tires and rubber, settling in very dry without transfer or sling, leaving you with the perfect finish. The GLOSSY shine it provides lasts for days and never turns to a dull, dirty-looking finish like other dressings.
Nexgen Tire Dressing helps to lock out dirt, water and other contaminants from your tire. It prolongs the appearance of LIKE-NEW TIRES by helping them stay cleaner longer.
SUPER QUICK and EASY to apply, you can use this tire protectant with a microfiber applicator or a microfiber towel. Keep it in your glove compartment or trunk for future clean-up emergencies.
Nexgen Tire Dressing will leave your tires looking new, clean, shiny and ready for you to get back on the road!
Instructions

1. Shake well before use.

2. Apply liberally to applicator pad.

3. Coat entire surface of tire evenly.

4. Roll tire 1/2 turn forward or back and repeat steps 2 & 3 to ensure full coating.

5. Remove any excess dressing before driving.

Shipping & Delivery

Free standard shipping on any order above $75.

With a Nexgen VIP Membership, you will receive FREE shipping with every order.

Otherwise, shipping cost will be determined by the quantity of product in your order, and packages are primarily carried by DHL. Your shipping and satisfaction are guaranteed, and we have a simple money-back promise if, for any reason, you're not totally happy with your Nexgen products.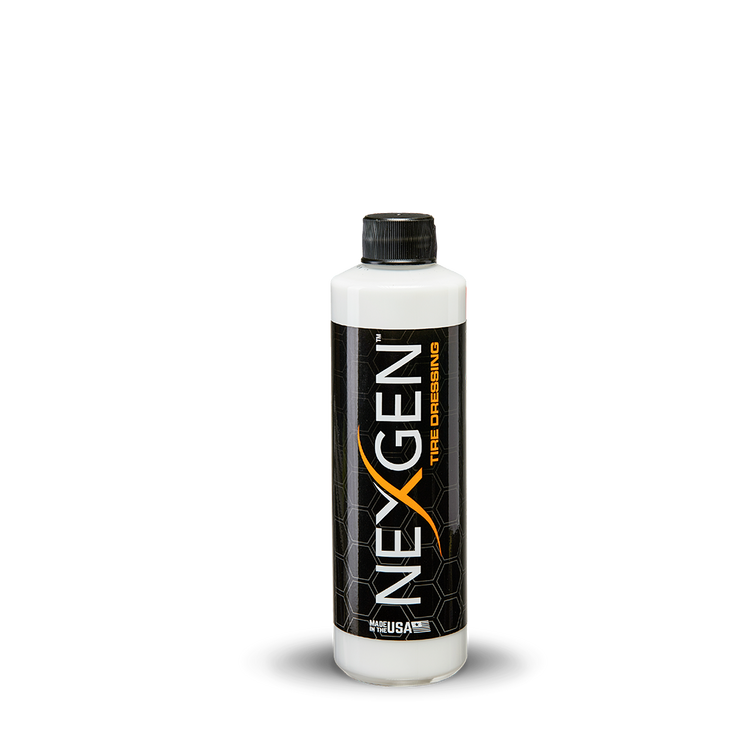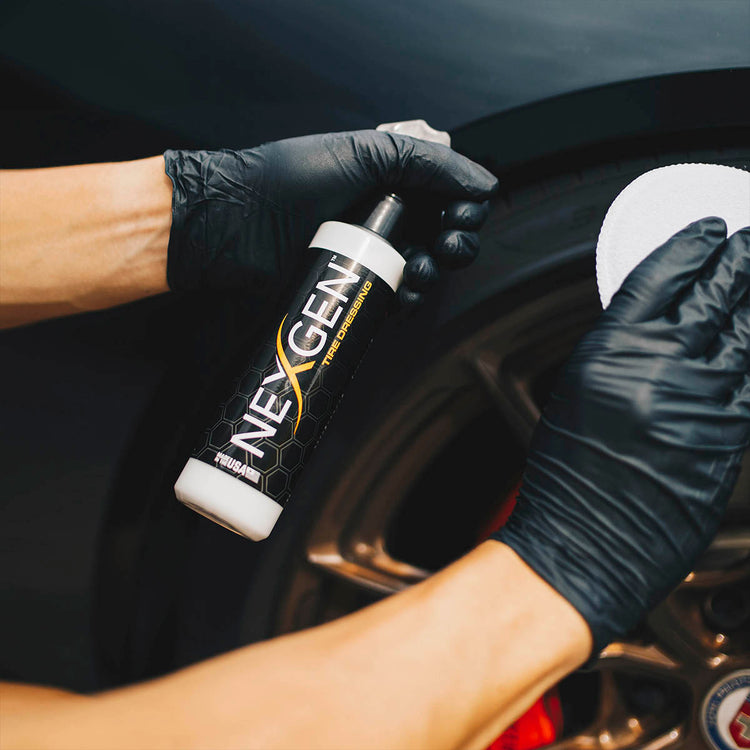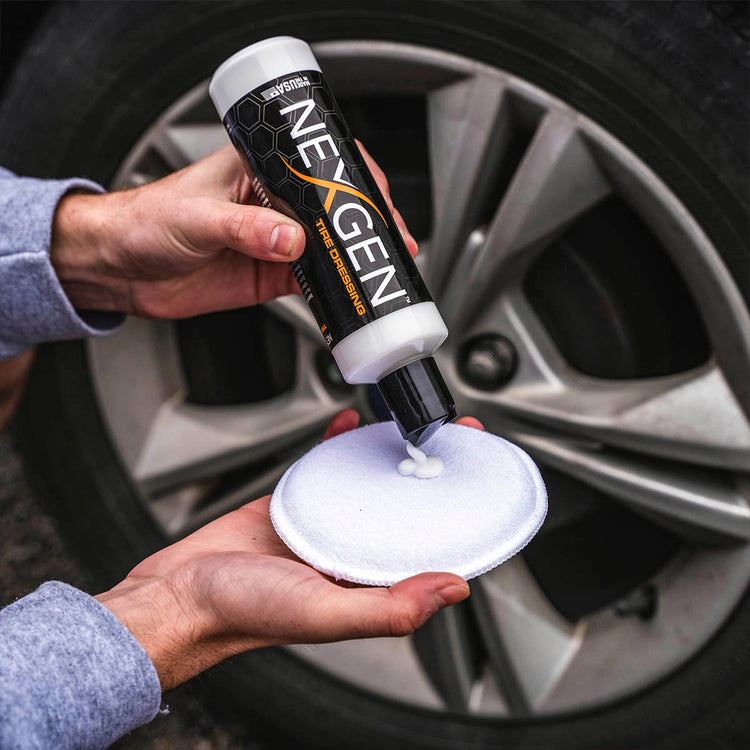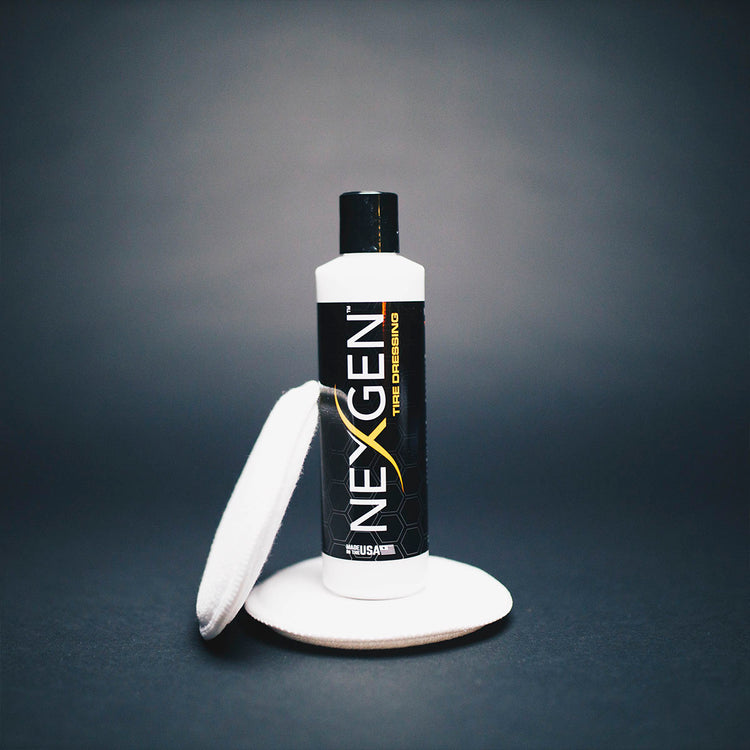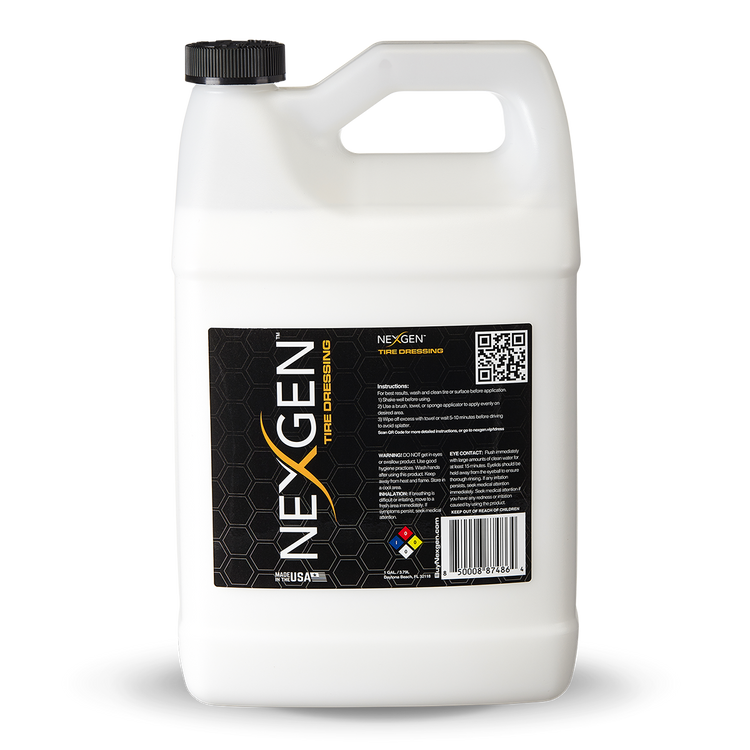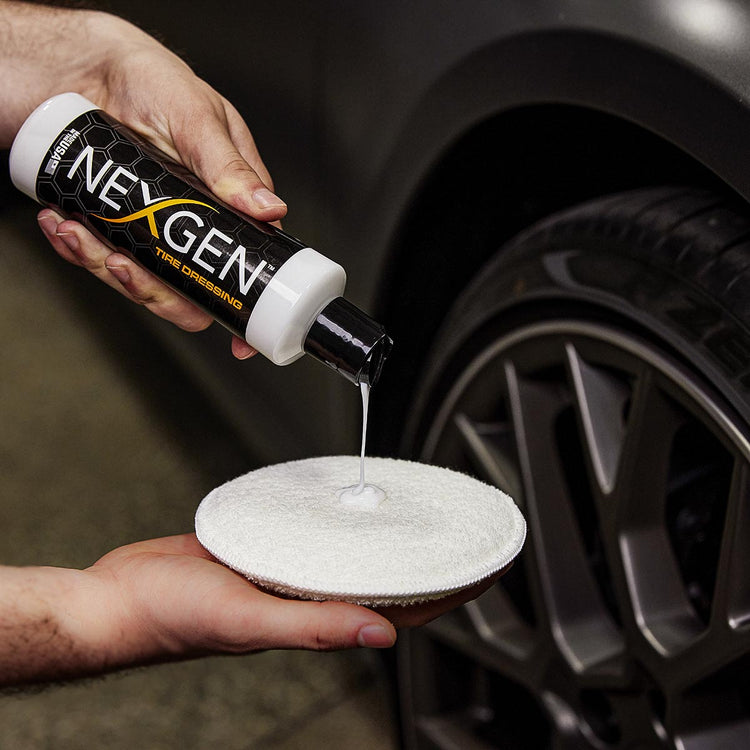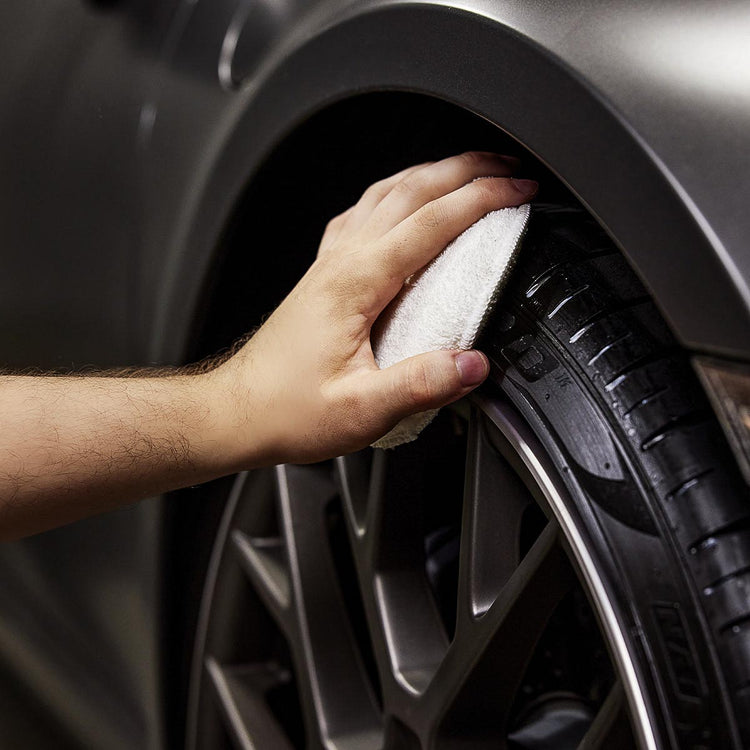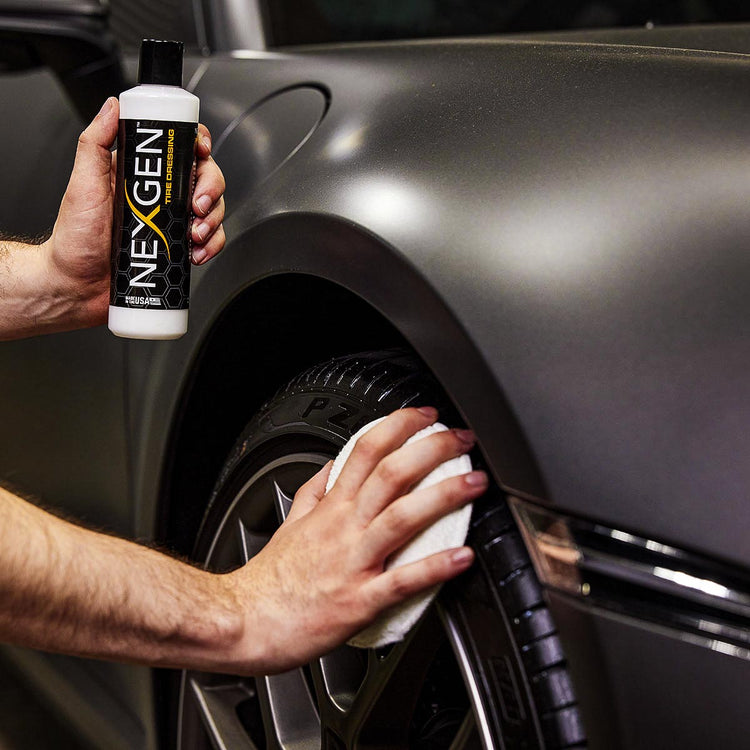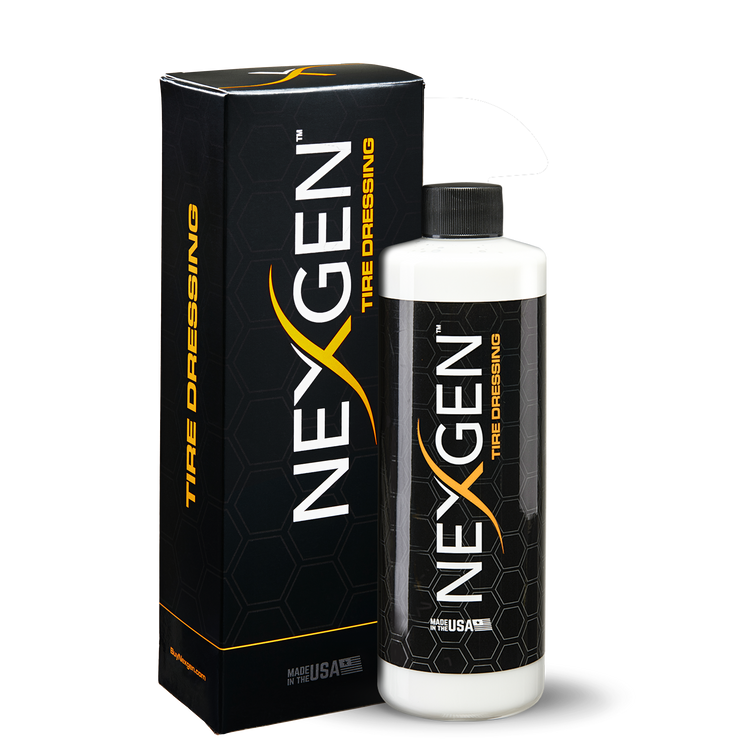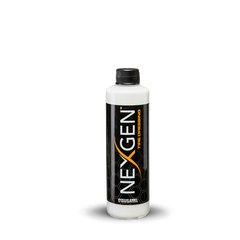 Regular price

Starting at

$28.00

Starting at

$28.00

Regular price

Starting at

$28.00

Unit price

per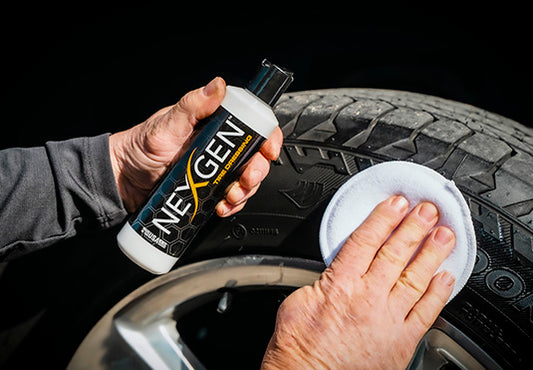 BYE-BYE TRANSFER
Sling-Free Finish
Nexgen Tire Dressing dries down fully, leaving a medium-level shine that gives your detailing job that extra touch.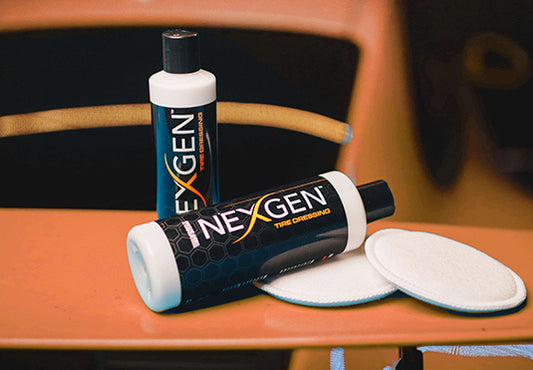 QUICK, PAINLESS APPLICATION
Easy to Use
This product has a lotion-like texture that makes it incredibly easy to apply evenly with a microfiber applicator or towel,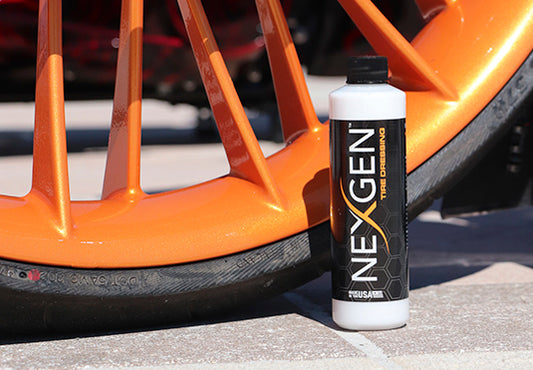 A LITTLE GOES A LONG WAY
Concentrated Formula
Most customers report being able to cover an entire tire (see what we did there?) with a peanut-sized amount of product.
MADE FROM THE BEST, USED BY THE BEST
Fastest application time of any product on the market
Silicone-based shining formula that revitalizes dull, dry tires

Apply to a microfiber pad or towel, apply to tire, done

Quick application and high-quality formula allow fast application time

Lifts dirt and moisturizes tires to extend life