Ceramic Spray
Regular price

Starting at

$48.00

Starting at

$48.00

Regular price

Starting at

$48.00

Unit price

per
When it comes to paint maintenance, you want nothing but the best! Nexgen Ceramic Spray is the automotive sealer you need for a professional-grade protection. Use this ceramic spray coating to extend the life of your car's paint job and maintain a perfect finish. 
Nexgen Ceramic Spray is formulated with a sophisticated blend of polymers and nanotechnology. With 13% silicon dioxide, or SiO2, it is THE MOST CONCENTRATED DIY CERAMIC COATING on the market. This drastically reduces the ability for contaminants to streak, scratch and degrade your clear coat and vehicle paint. It also creates an extremely hydrophobic barrier that causes water to be instantly repelled from the surface, resulting in less time and effort to dry your vehicle. 
Once applied, this ceramic spray coating creates an invisible, AIRTIGHT SHIELD that protects against acids, alkalis, and abrasives that would normally damage your clearcoat.
And best of all? You can also use it on vinyl, plastics, and rubber as well!
Do your car a favor and give it a protective layer with Nexgen Ceramic Spray.
Instructions

Only apply to a cool, dry surface

Do NOT apply in direct sunlight

Do NOT let product self-dry
Shipping & Delivery

Free standard shipping on any order above $75.

With a Nexgen VIP Membership, you will receive FREE shipping with every order.

Otherwise, shipping cost will be determined by the quantity of product in your order, and packages are primarily carried by DHL. Your shipping and satisfaction are guaranteed, and we have a simple money-back promise if, for any reason, you're not totally happy with your Nexgen products.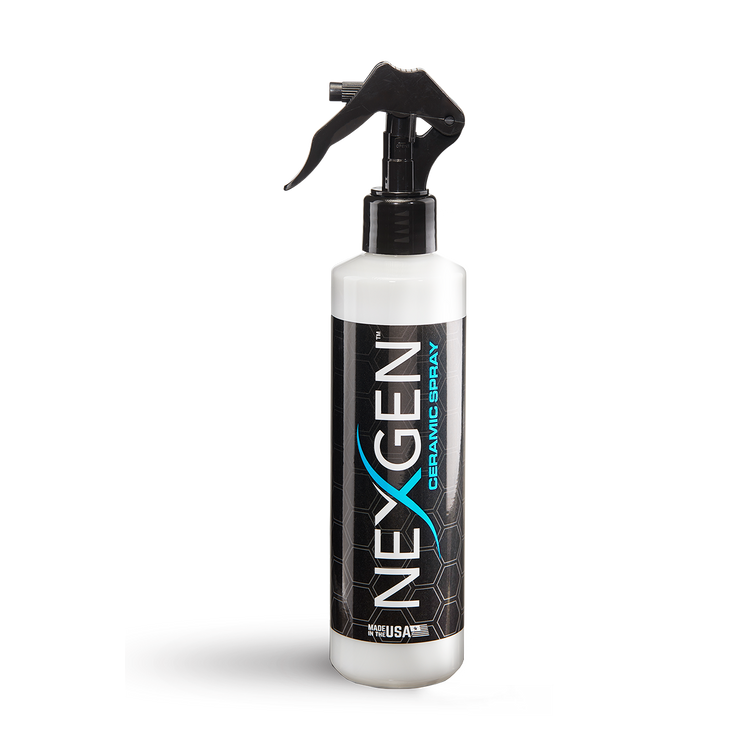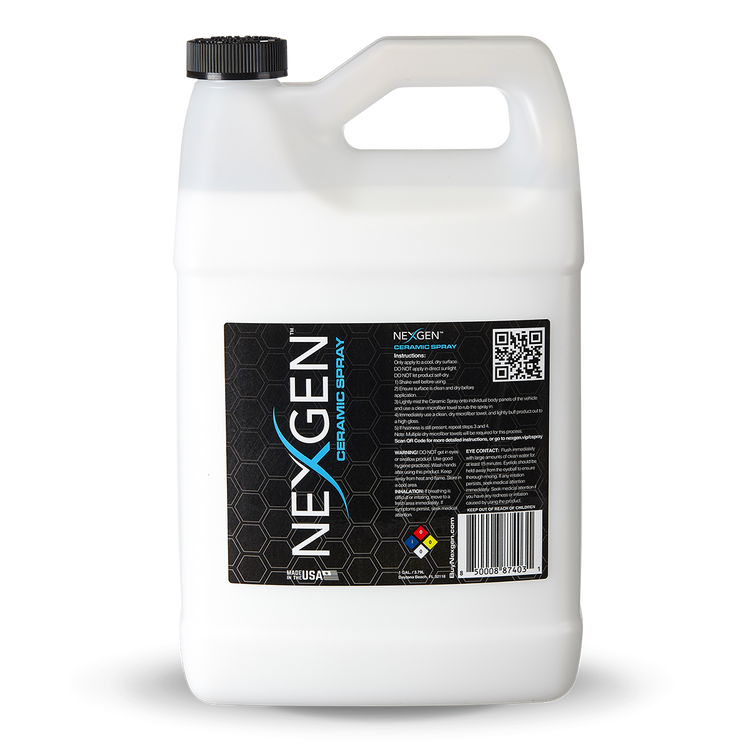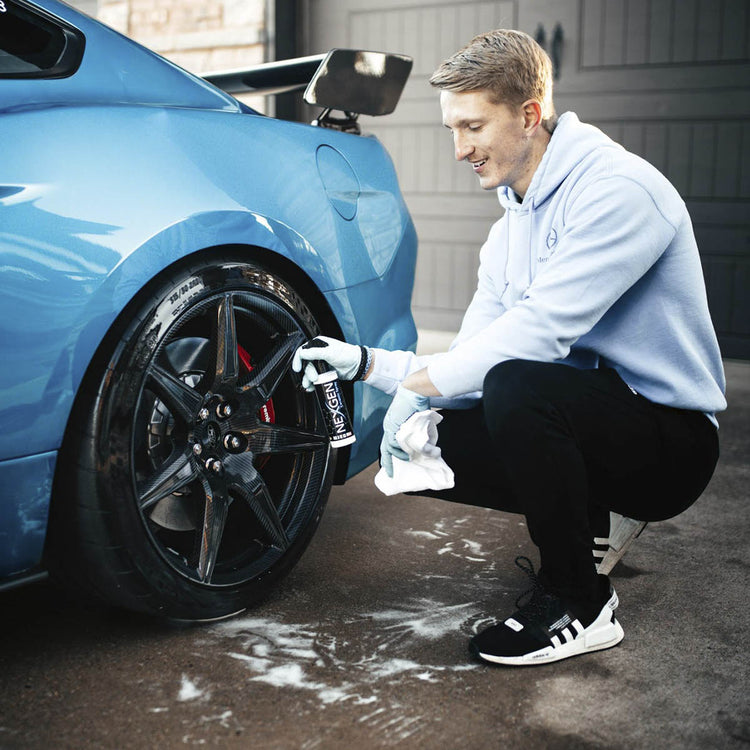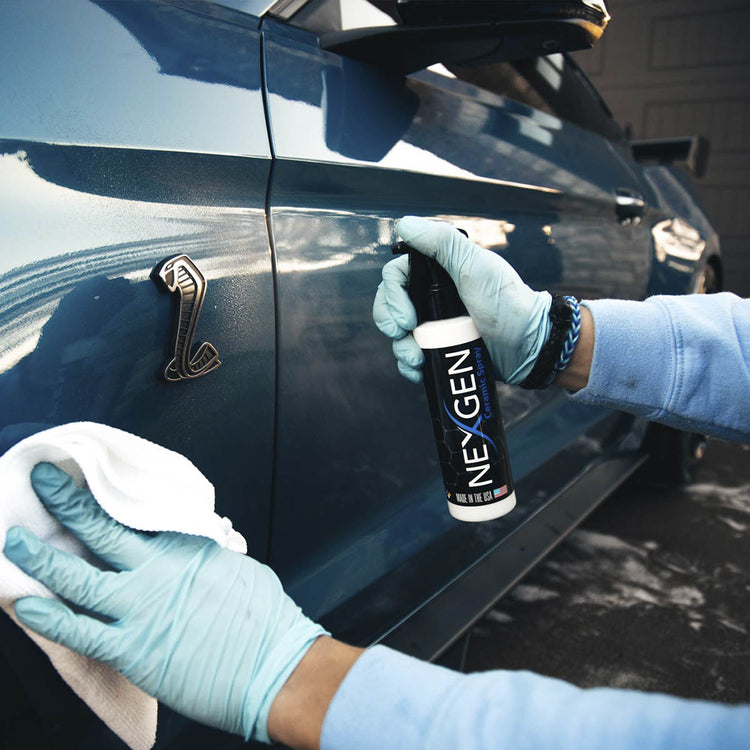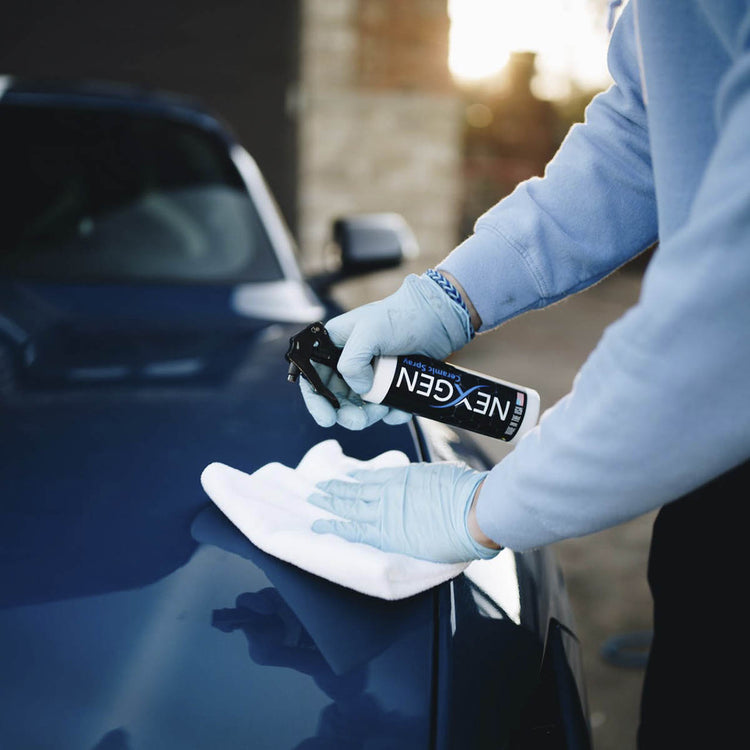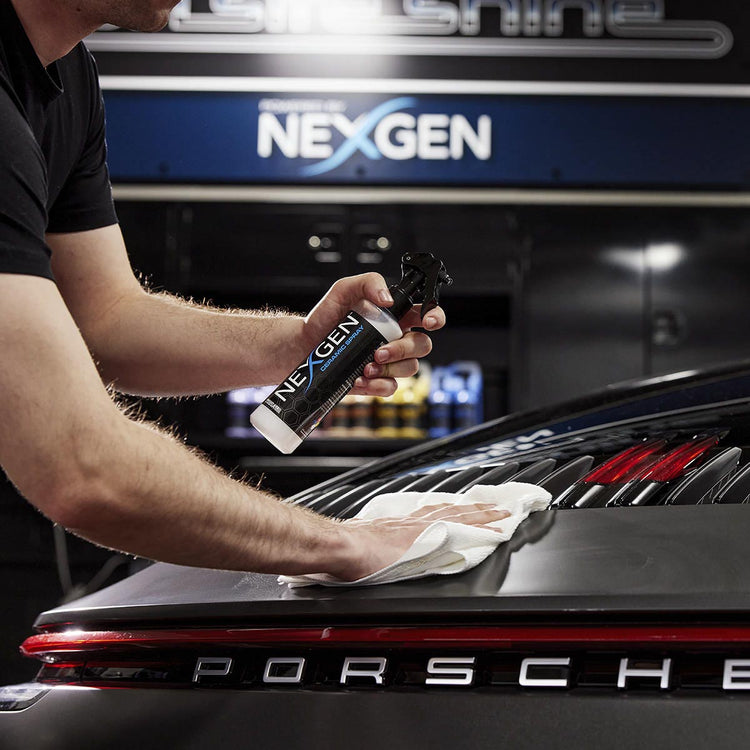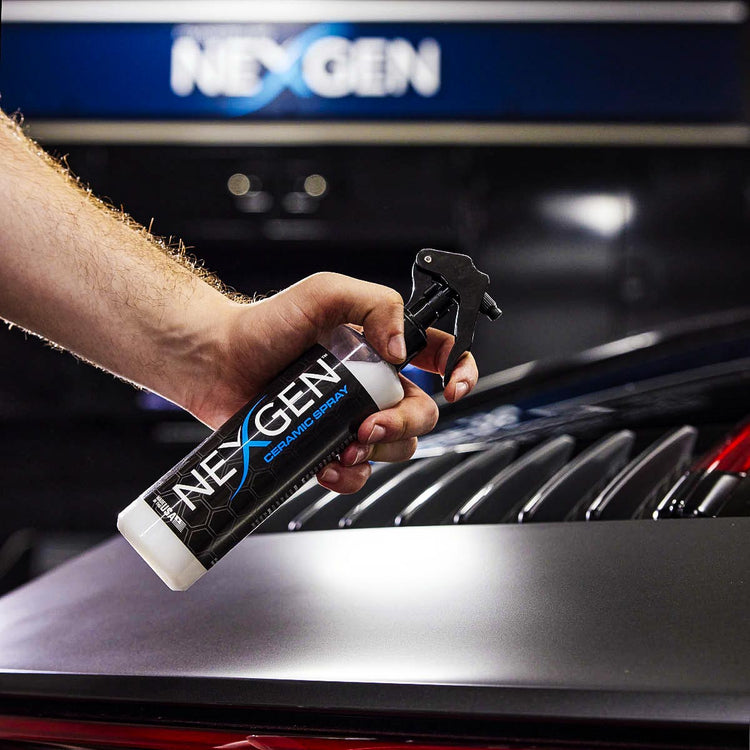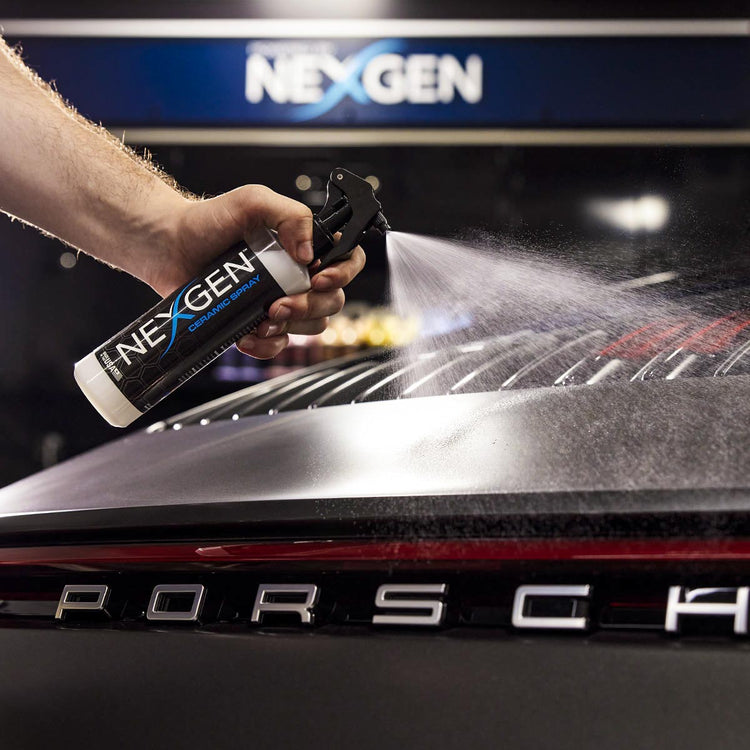 Regular price

Starting at

$48.00

Starting at

$48.00

Regular price

Starting at

$48.00

Unit price

per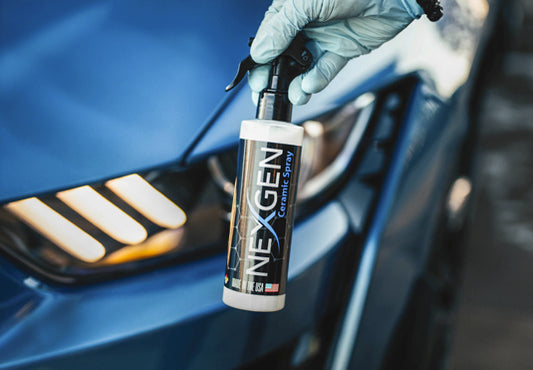 STRONGEST DIY FORMULA
13% SILICON DIOXIDE
With the highest concentration of ceramic in a DIY spray on the market, Nexgen Ceramic Spray lasts longer and gives better results.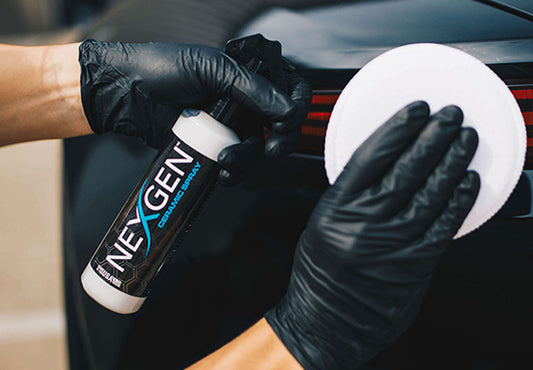 CRAZY EASY APPLICATION
3 SIMPLE STEPS
All it takes for superior shine and protection is
1) Spray on 2) Wipe in 3) Buff out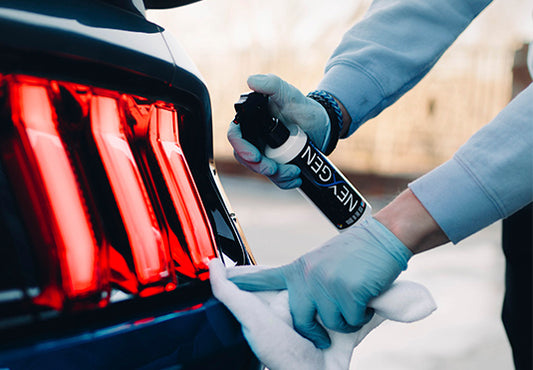 POWERFUL AND VERSATILE
PROTECTS ALL SURFACES
Skillfully formulated with pharmaceutical-grade ingredients, Nexgen Ceramic Spray is safe and effective for every exterior surface.


MADE FROM THE BEST, USED BY THE BEST
Fastest application time of any product on the market
Lasts up to 6 months depending on driving conditions

Super smooth hydrophobic barrier leaves mirror-like reflection

Made with 10x more ceramic than other brands

Over 10,000 great reviews and counting