Water Spot Remover
Regular price

Starting at

$31.00

Starting at

$31.00

Regular price

Starting at

$31.00

Unit price

per
Never struggle with water spots again. Nexgen Water Spot Remover is a SPECIALTY formula that aggressively removes hard water spots. The result: clean and spotless!
Our proprietary blend is IDEAL for those baked-on water spots left behind from lake water, sprinklers, ocean water, or any other hard water that has dried on your car's surface. Our product is not made for anodized parts but it is safe on gel and clear coats.
Nexgen Water Spot Remover INSTANTLY erases alkaline water mineral stains from paintwork, glass, and polished metal surfaces. For less intensive cleaning jobs dilute at 2:1 and use a microfiber towel to wipe away the grime.
This formula is designed to restore glasslike smoothness and prep the surface for a new wax or ceramic coat. It'll clean off any existing stains without damaging your car's finish.
Nexgen Water Spot Remover works QUICKLY, so you can start enjoying your new clean car in no time!
Instructions

For best results, apply to a cool surface only.

1. Apply a few drops on a terrycloth towel.

2. Gently rub on the affected surface or desired area.

3. Rinse thoroughly with soapy water.

*Note: Do not allow spot remover to dry on surface.
Shipping & Delivery

Free standard shipping on any order above $75.

With a Nexgen VIP Membership, you will receive FREE shipping with every order.

Otherwise, shipping cost will be determined by the quantity of product in your order, and packages are primarily carried by DHL. Your shipping and satisfaction are guaranteed, and we have a simple money-back promise if, for any reason, you're not totally happy with your Nexgen products.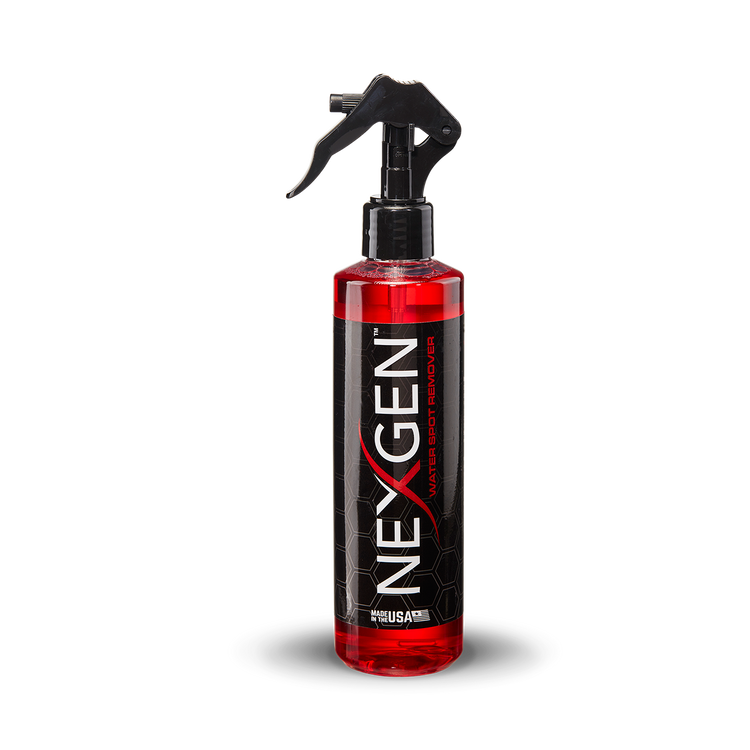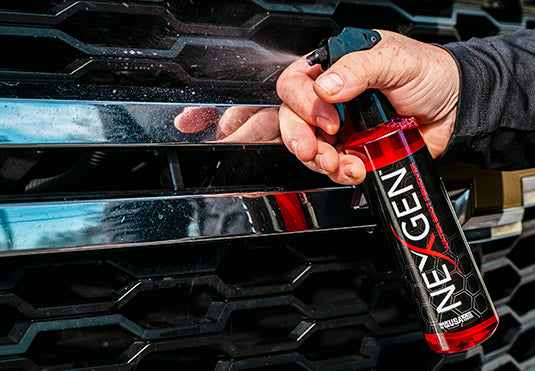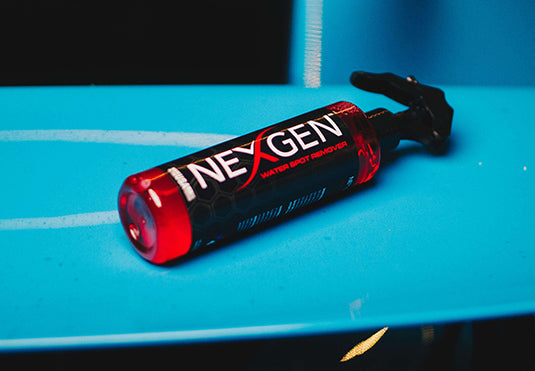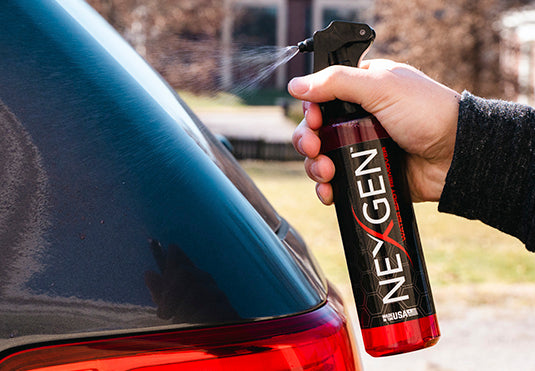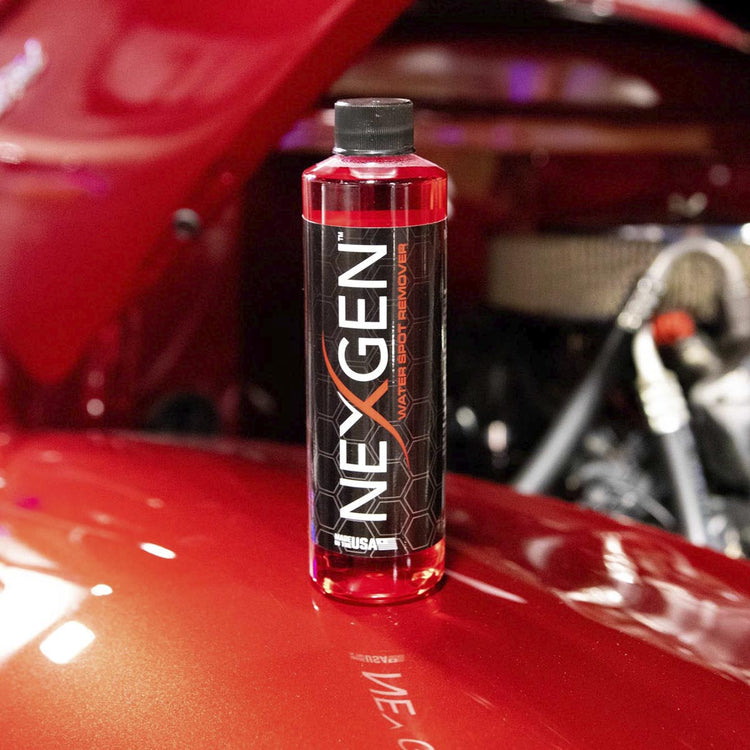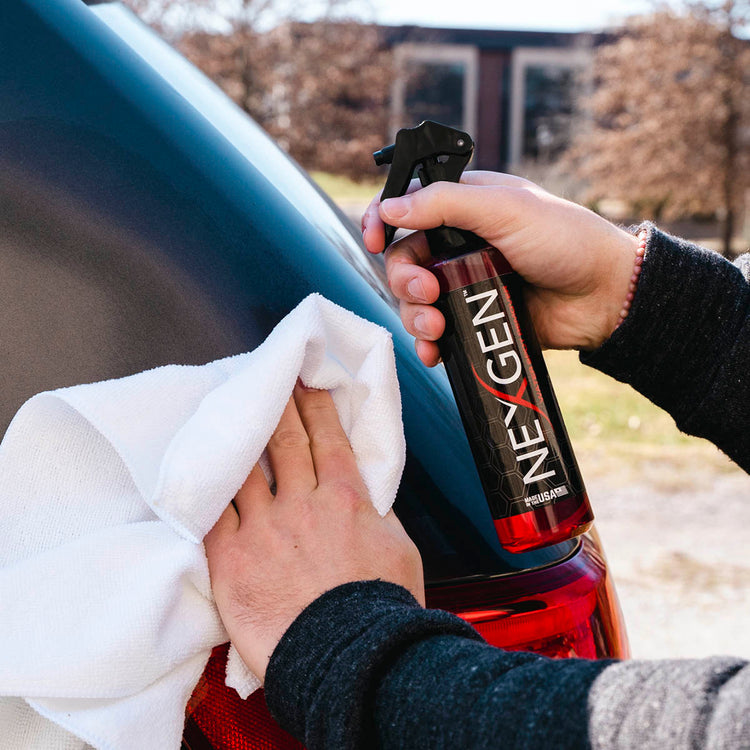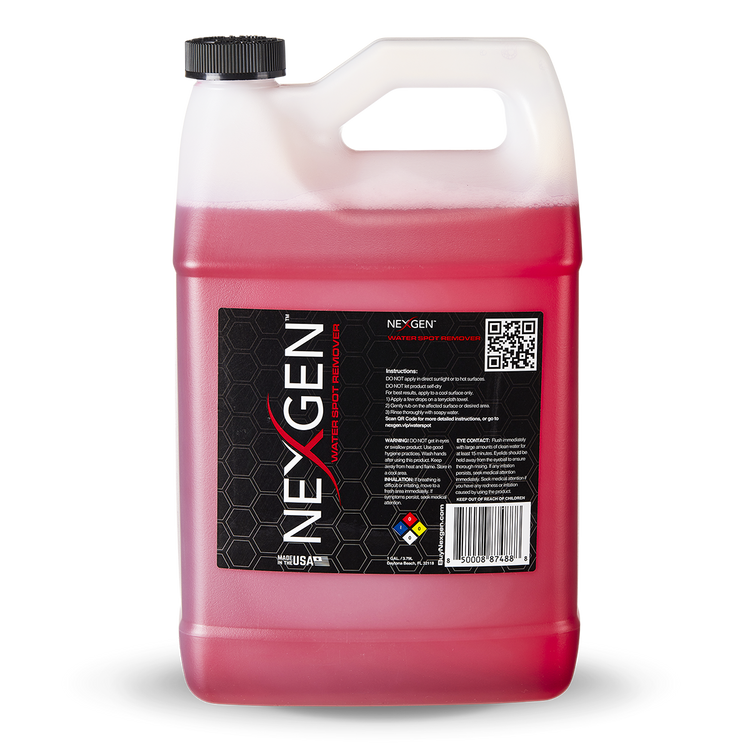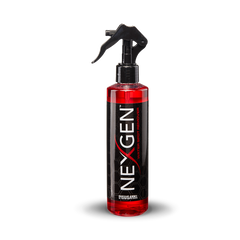 Regular price

Starting at

$31.00

Starting at

$31.00

Regular price

Starting at

$31.00

Unit price

per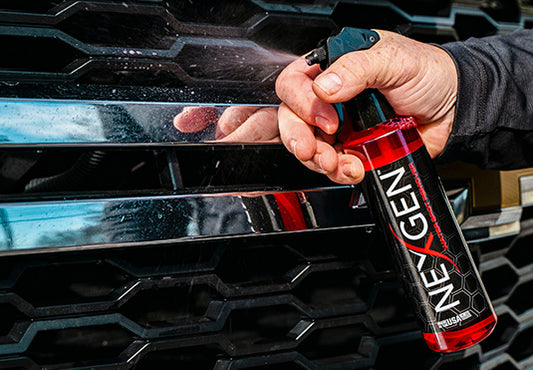 INCREDIBLY TOUGH ON SPOTS
Aggressive Composition
Sometimes they're unavoidable, but definitely removable. Our product is super effective at removing even the toughest baked on spots.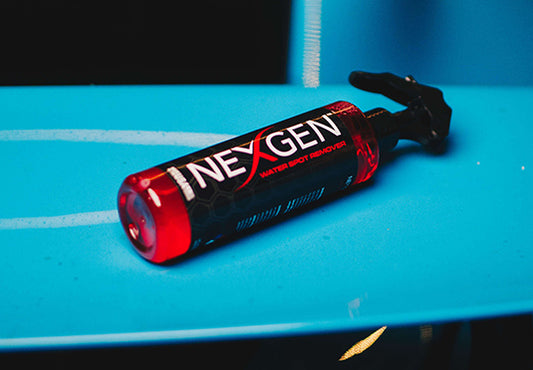 ADJUST TO YOUR NEEDS
Concentrated Formula
Water Spot Remover is able to be diluted 2:1 for less intensive cleaning jobs, like spots from the sprinklers or a lone drop from the last wash.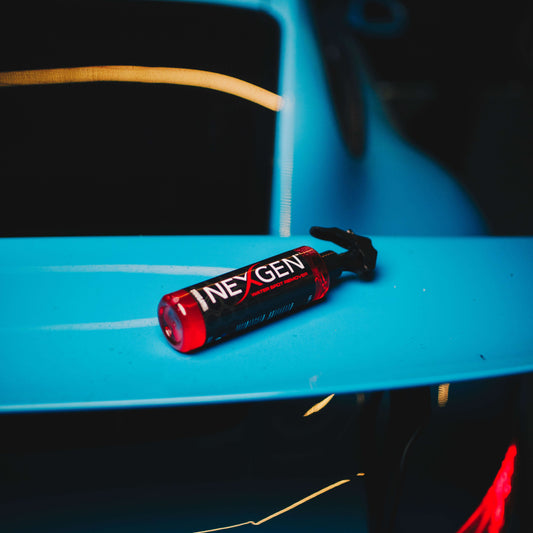 QUICK AND EASY TO USE
Painless Application Process
It doesn't take much for Water Spot Remover to do its job. Spray it on the affected area, let it sit, then wipe it off to reveal immaculate paint again.
MADE FROM THE BEST, USED BY THE BEST
Fastest application time of any product on the market
Aggressive chemical composition that is tough on water spots

Completely erases signs of otherwise permanent water spot damage

Used and loved by detailers across the country

VOC compliant and safe for the environment