Interior Ceramic
Regular price

Starting at

$35.00

Starting at

$35.00

Regular price

Starting at

$35.00

Unit price

per
Not your average ceramic coating product! Nexgen Interior Ceramic Spray is a unique blend of polymers and nanotechnology that protects your car from regular wear and tear. Fortified with advanced Silicon Dioxide (SiO2) properties, this interior ceramic coating spray offers the ULTIMATE PROTECTION in a spray-on and wipe-off liquid barrier. 
Our interior ceramic spray can be used on leather, vinyl, and plastic, while providing a DURABLE coating between the interior and exterior world. The UV-blockers help keep your car's interior surfaces safe from the sun's harmful rays and prevent permanent fading, stains, or minor scratches. In combination with the benefits from the SiO2, this provides your car with outstanding hydrophobic protection along with a brilliant shine. You'll finally be able to maintain a FLAWLESS finish on your car's interior.
One of the hardest interior materials to protect is plastic, which you'll find throughout the inside of most modern vehicles. Luckily, Nexgen Interior Ceramic is all you need for protection on all plastic interiors. No other DIY product goes on as easy and provides protection like this interior ceramic coating!
Nexgen Interior Ceramic can be used with a microfiber towel or applicator for maximum effectiveness.
Instructions

1. Apply several drops to an applicator towel.

2. Apply with medium pressure in a back and forth motion.

3. Use a dry microfiber towel to remove excess residue.

4. Continue use until desired results are achieved.
Shipping & Delivery

Free standard shipping on any order above $75.

With a Nexgen VIP Membership, you will receive FREE shipping with every order.

Otherwise, shipping cost will be determined by the quantity of product in your order, and packages are primarily carried by DHL. Your shipping and satisfaction are guaranteed, and we have a simple money-back promise if, for any reason, you're not totally happy with your Nexgen products.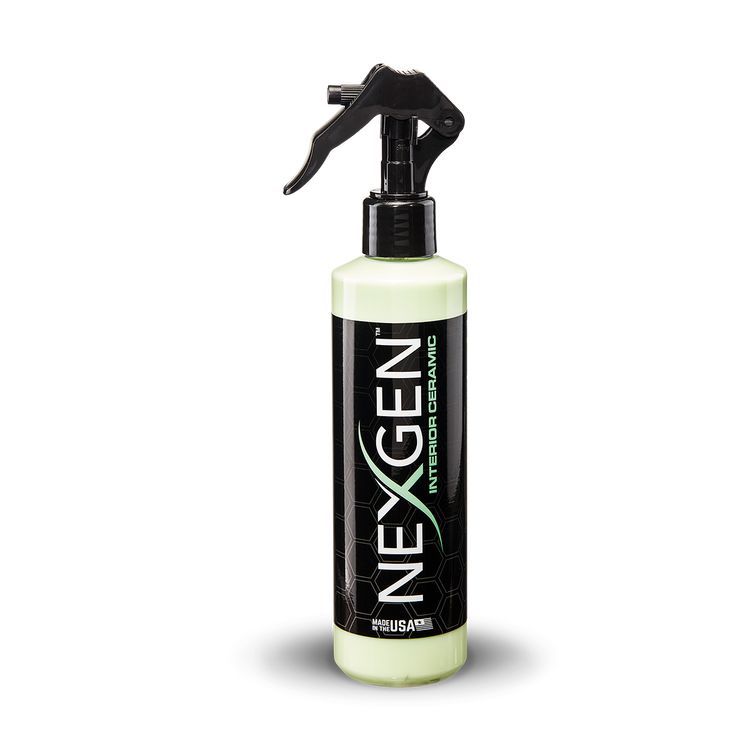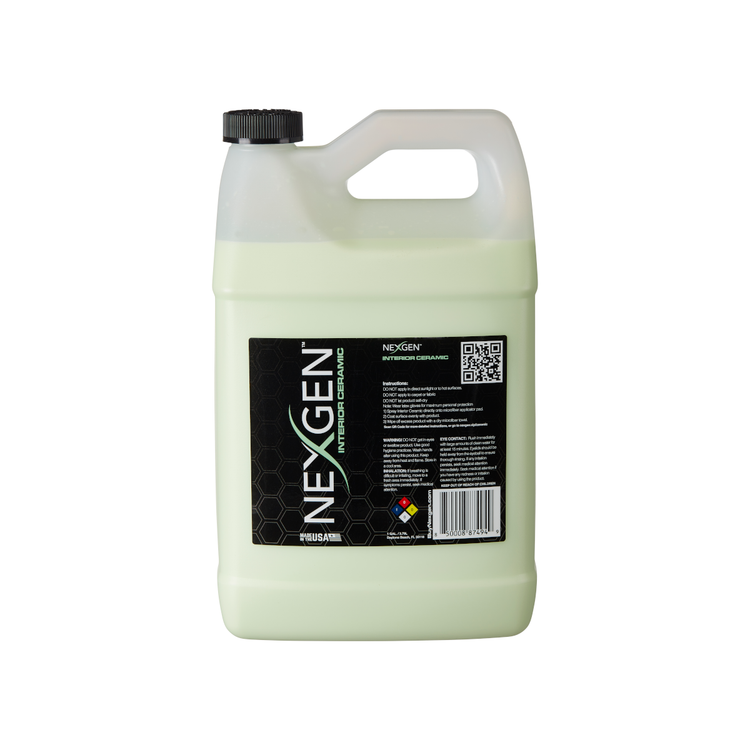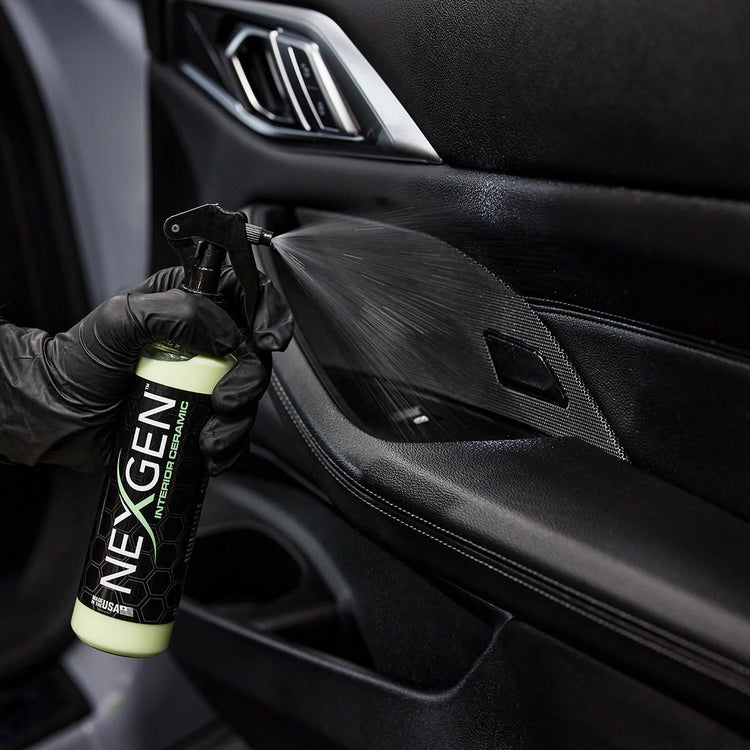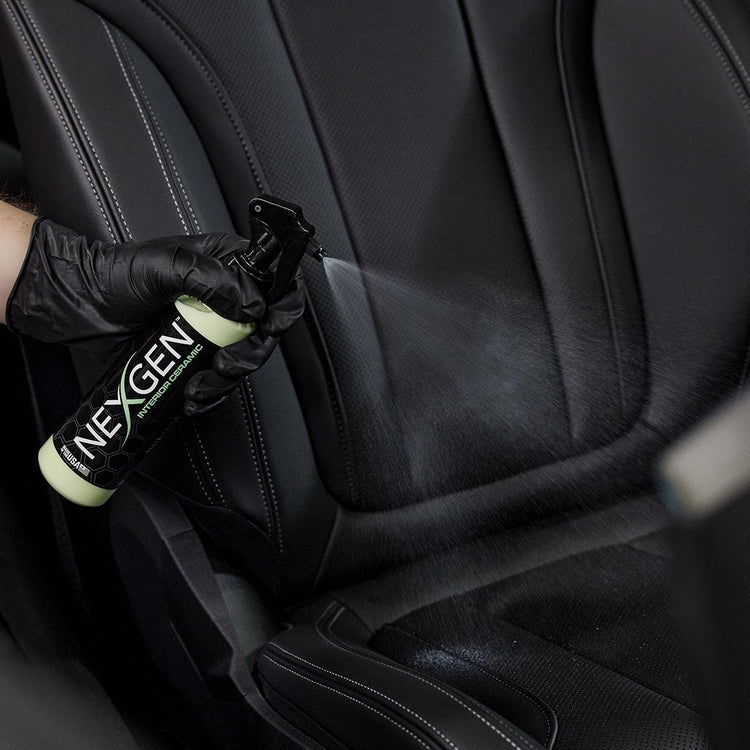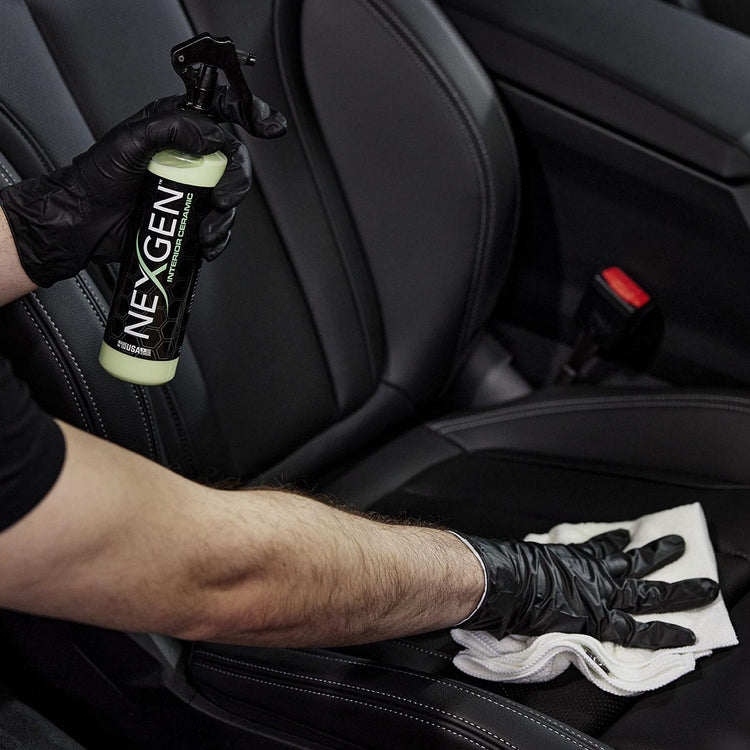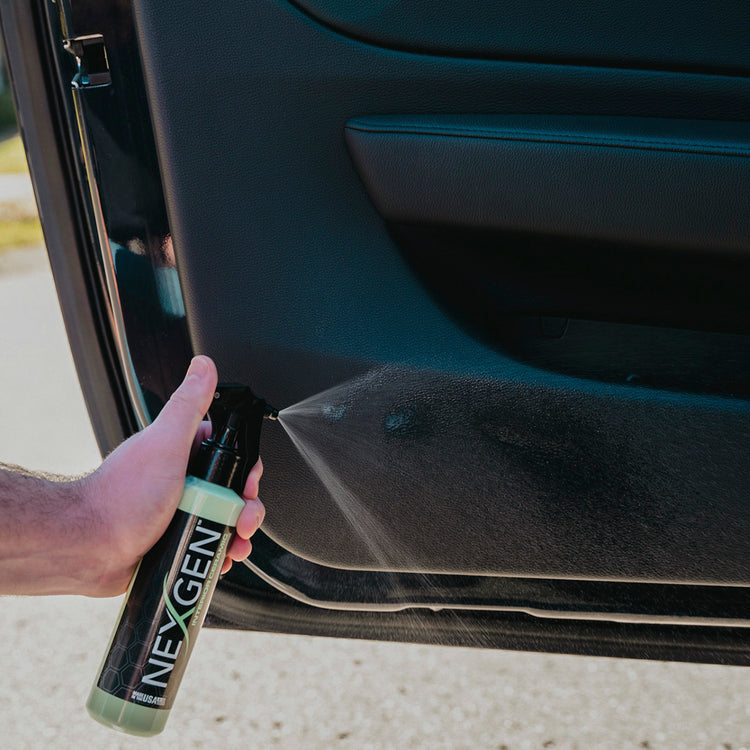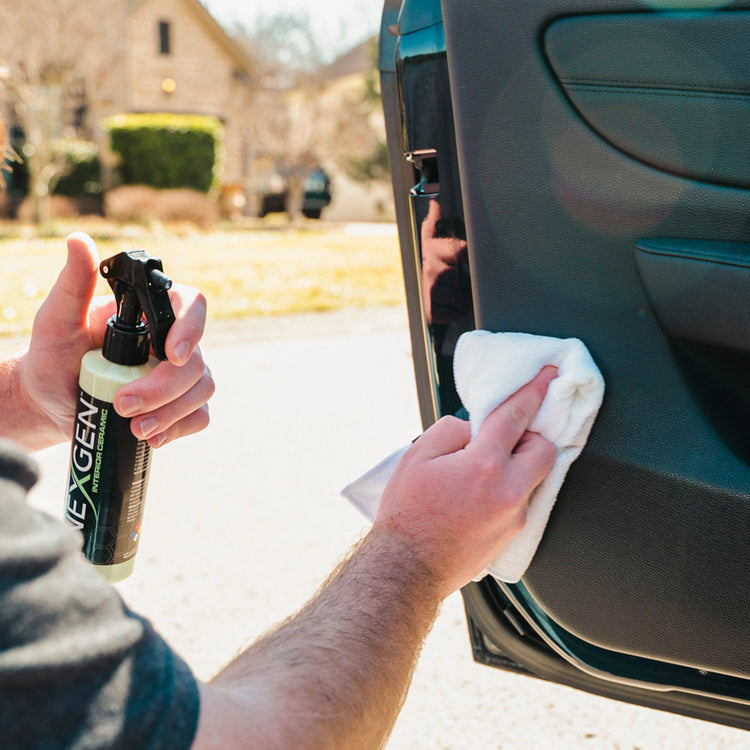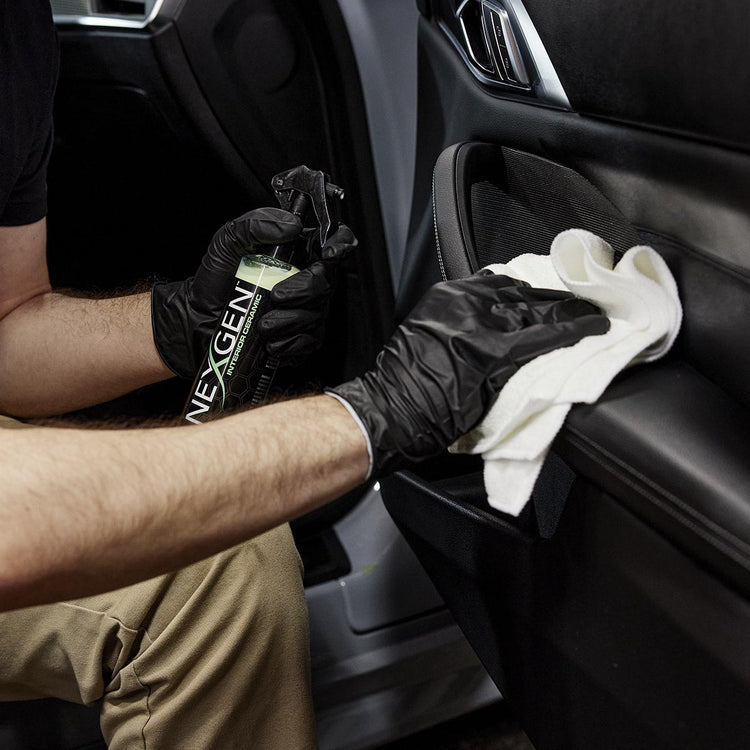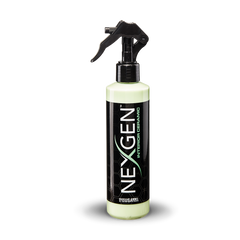 Regular price

Starting at

$35.00

Starting at

$35.00

Regular price

Starting at

$35.00

Unit price

per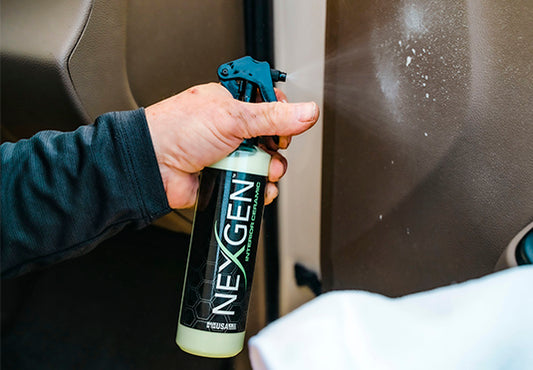 SAFEGUARDS YOUR HARD WORK
Protective and Preventative
Top-grade SiO2, UV blockers, and other tech are included to protect your interior and prevent damage from tons of harmful sources.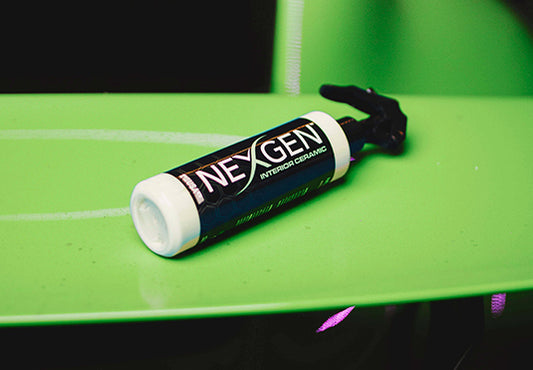 EASY AND QUICK TO USE
3 Steps
All it takes for safe and effective protection is 1.) Spray on, 2.) Wipe in, and 3.) Buff out. It's just that easy.
INCREDIBLY VERSATILE
No Surface Left Behind
Nexgen Interior Ceramic can be used on any hard, non-porous surface in your vehicle's exterior. You're limited only by your imagination.
MADE FROM THE BEST, USED BY THE BEST
Fastest application time of any product on the market
Safe for leather, plastic, vinyl, and other interior surfaces

Easy application and durable long-term protection

Contains top-grade UV blockers and silicon dioxide for ultimate protection

Simple spray-on, wipe-off application